Respect Non Resident Property Owners Rights in Dare and Currituck Counties
152
people have signed this petition.
Add your name now!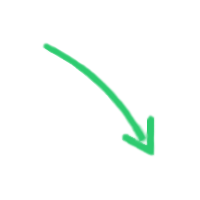 152

people

have signed.

Add your voice!
Maxine K.
signed just now
Adam B.
signed just now
To the Board of Commissioners of Currituck and Dare County.
The federal government, states, and cities across America have declared public health emergencies for Covid-19. We the undersigned, property owners of Dare and Currituck Counties and concerned citizens, have been prevented from accessing our homes, due to a hastily made decision by the Commissioners from these two counties. Very little notice was provided and the decision was made without consideration of the rights of those of us who own homes in the community.
While we understand that keeping the spread of Covid-19 is of utmost concern across America, at the same time, the rights of it's citizens cannot be totally disregarded. The Outer Banks area of North Carolina is comprised of many homes that are not occupied year round by the owners. The majority of homes here are empty a good portion of the year, and then rented to vacationers, usually from May to September, one week at a time. Some of these houses can hold dozens of renters, as many as 40-50 people at a time. Some of the homes are built solely as rental properties and never occupied by the owners. Many are owned by, and run as, large businesses generating millions of dollars in revenue to the area.
Obviously, it would be irresponsible to open all these homes to renters amid the Covid-19 crisis. The amount of people would be overwhelming, and we understand the need to stop all rentals for a period of time while we face this crisis. But not all the homes in these communities are large-occupancy rental properties with 3 or 4 dozen occupants at a time.
Many of the homes are small 2 to 4 bedroom houses, owned by individuals or couples who reside in the home a good portion of the year, and in some cases, most of the year. Some of the houses are rented for the summer to generate income and cover the mortgage payments. For many homeowners this is a necessity to be able to own the home. As homeowners, they do a lot of the upkeep and preparation of the home themselves, but also support local small businesses who they employ to maintain the operating systems of the home. These small business in the Outer banks depend on this business to even exist. Some of these owners call these houses their home, but still have ties to other states they have migrated from. Many have other homes in a different state, perhaps where they worked for their entire life, only to live the dream of buying a retirement beach house in the Outer Banks. People spend their entire life savings here, and spend most of their time working to maintain the home, cleaning, painting, maintaining decks and all of the chores that go into the pride of owning a beach house.
For various reasons, many of the residents maintain driver's licenses and car registrations in another state, often for tax reasons, or reasons relating to pensions and health benefits. The Counties of Dare and Currituck have made a decision to prevent entry to the tax-paying owners of any home in their counties if they do not have a local driver's license. There is no consideration given to residency status of these owners, or how much time they live in the home in a given year. We are asking the Counties of Currituck and Dare to review the decision to shut out the tax paying homeowners of their community.
We understand the decision to stop all rentals, we understand the decision to stop vacationing families from arriving in the area. We all hope these restrictions will end in time to have a vacation season. What we need is to be able to access our home. For some, because we live there. We may not work at a paying job, because we are retired, but we work at maintaining our homes that we have invested everything into. We are not party animals, attending huge deck parties, or large gatherings on the beach, in most cases we are middle age couples who just enjoy being there and relaxing.
We all practice social distancing and are just as concerned about preventing the spread of Covid-19 as any other responsible adult. We own these homes, many of us need to maintain these homes, many of us live in these homes. We are not asking to change the current decision in regard to rentals. We are not looking to bring in an extended family for vacation. We are asking, as responsible adults, to be allowed to gain access to our American home that we pay our hard earn taxes toward.
Please reconsider this decision and allow us back in our homes.