Objection on Cambridge, ed-excel and oxford decisions
752
signers.
Add your name now!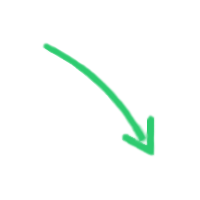 752

signers.

Almost there!

Add your voice!
Maxine K.
signed just now
Adam B.
signed just now
Dear,
Cambridge Board/ Ed-excel Board/ Oxford Board,
We are the parents of 10 / 11 / 12th graders who are registered as private candidates for IAL.
We have trusted your educational system and favored it over all other available systems in our countries because of the high quality and the strong design of your curricula and the fairness of the examination board.
We know the unprecedented conditions the world is going through due to COVID-19 virus. However, you must know that we are suffering a lot of damage due to the issue of your decisions regarding the students who are private candidates.
Please allow us to express our dissatisfaction due to delay in announcing the process of assessing our children who were registered for the exams of the May-June 2020 , as we have not received your decision in this regard and you left the matter to the local British Council in respective countries.
Additionally, when we contacted the British Council as mentioned in all your announced reports, their reply was that 'It is not clear yet and they are awaiting your decisions'.
As the guardians of the private candidates, we demand the following:
1- Speeding the issuance of decisions/plans to evaluate our children fairly, inform us about the method of evaluation and the required documents for that process, same like school candidates.
2- We will not allow the issuance of a decision to postpone it to the October-November sessions, because this will cause us and our children great harm and a complete year delay to enter universities.
3- you should take in consideration the students who planned to join the universities after year 11, They must get a certificate for university admission this year, Now the plan will change 180 degrees. We find it completely unfair.
4- For year 12, examination postponing will cost us 1 year delay.
5- keep in mind that there are other ways to evaluate the private candidates through the nearest schools, by giving them the needed examinations.
We hope that you take into consideration our psychological, moral and financial situation. We will not allow you to drop an entire year of our children's life by your decision. Note that if the delay is for another year, some students will be affected by the expiration of some of the subjects certificates in which they were examined in a tenth grade because the Supreme Council of Universities in the Arab Republic of Egypt recognizes the validity of the degree within only 3 years of the issued certificate. Please take fair and speedy actions that are in the best interests of our children and your students. Otherwise, we are afraid we may file a lawsuit to and ask for financial compensation for the psychological and financial damage that we and our children suffered.
Looking forward for your wise decision