Should Obama Sign the WhoSmokesPot Petition
10
people have signed this petition.
Add your name now!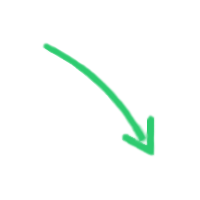 10

people

have signed.

Add your voice!
Maxine K.
signed just now
Adam B.
signed just now
Petition to the United States Federal Government Stop the War on Marijuana Immediately In the Age of Reason, it is incongruent with good sense that the US government continues to arrest Americans who enjoy the benefits of and hemp and marijuana for energy, industry, health and recreation. We live in a free society for which many of our forefathers have died. So why then do we tolerate the Drug Czars The Prohibitionists Many of this country's finest citizens admittedly smoked or still smoke pot for one reason or the other without incurring the wrath of the general public. Yet, our government, bent on a misguided mission to appease a diminishing minority of hemp antagonists, continues to pour millions of tax payer dollars into the hands of those who wish the war to continue. This petition is not here to argue that marijuana or alcohol is 'good' for you. We are not here to propose that either is 'bad' for you. We are only here to end the marijuana prohibition which is verifiably unjust and destructive to us all. This petition is here to demand that the US Government end its War on Marijuana. Make no mistake; it is the US Government that initiated this War in 1937 through an act of Congress. Almost every democratic country in the world has abandoned the War on Marijuana because they have come to realize the misguided injustice of persecuting its citizens for something that has caused no harm.
Sponsor
This petition is sponsored by the http://www.whosmokespot.com WhoSmokesPot initiative group striving to reach consensus that smoking pot should be legalized for adults in the United States. More information is available at http://www.whosmokespot.com .
Links
Some of the sites that support our efforts are: http://www.420Magazine.com 420 Magazine http://www.norml.com NORML http://www.cannabis-med.org IACM http://www.hightimes.com HighTimes http://www.skunkmagazine.com/indexmain.html Skunk Magazine http://www.burningman.com Burning Man http://www.thecontestwebsite.com The Contest Website http://www.kickthemallout.com The "Kick Them All Out" Project http://www.mamas.org Mothers Against Misuse and Abuse http://www.mapinc.org Media Awarness Project http://www.lycaeum.org the Lycaeum http://www.entheogenreview.com THE ENTHEOGEN REVIEW http://www.maps.org Multidisciplinary Association for Psychedelic Studies http://www.druglibrary.org The Drug Library http://www.drugsense.org/html Drug Sense http://www.hempology.org HEMPOLOGY.ORG http://www.cato.org The Cato Institute http://www.rand.org/multi/dprc Drug Policy Research Center