Bring back Sheikh Abu Abdullah and let the people appoint who their representatives are!
49
people have signed this petition.
Add your name now!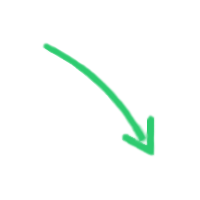 49

people

have signed.

Add your voice!
Maxine K.
signed just now
Adam B.
signed just now
As you all know. Shiekh Abu Abdullah was given a trespass order that stated he was not allowed to pray at the Avondale Masjid. These cowards who have been appointed by a Shura council rather than the the people who actually attend the masjid. This petition states two things: 1. NO ONE can stop someone from praying in a masjid, it is islamically haram. If we look back at the sunna of the beloved Prophet PBUH, he never forbade someone from entering the masjid, even when someone urinated inside the masjid on purpose. 2. The representatives of the masjid should be selected by those who attend it. We are sick and tired of shura and political crap, we don't want the same system in corrupt muslim governments to take over our masajid. There are plenty of reasons why these cowards did this. Firstly Shiekh Abu Abdullah is an Alim. Who the hell has the right to stop an alim from praying his sallah. Secondly, have we learned nothing from our past scholars, most of whom died in solitude and prison and only then did we value them? - Shiekh Abu Abdullah proposed that the madrassa should be free for all students. This is because many of the students are refugees and to ask money of them is not something they can manage. Some of the NZMA members said they wanted to run a business and make a profit, subhanallah; making a profit from teaching children Qur'an - verily their rewards will be from the profit in this world but they will be left with nothing in the next. - Shiekh Abu Abdullah also took a large group of people to Hajj without charging them a single cent of profit. He did it for the Ajr and may Allah give him 10 fold for it. Some muslims who run a business from Hajj are also involved in making the life of Shiekh Abu Abdullah difficult. Subhanallah brothers, we value money more than we value brotherhood. May Allah guide these people, yes they are cowards but they are still our brothers and I pray that they are guided but they will not be running things any longer.