NYSDOCCS FAILURE CAUSING COVID SPIKE AT NY FACILITIES
40
people have signed this petition.
Add your name now!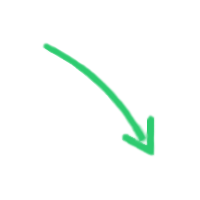 40

people

have signed.

Add your voice!
Maxine K.
signed just now
Adam B.
signed just now
NYSDOCCS COMMISSIONER AND EASTERN NY CORRECTIONAL FACILITY SUPERINTENDENT ARE RESPONSIBLE FOR RECENT SPIKE IN COVID-19 CASES
in December of 2020, Anthony J. Annucci, Acting Commissioner of NYSDOCCS, suspended the visiting program in ALL NYS correctional facilities. At the time, this was a necessary and aggressive response to a spike in COVID-19 cases occurring across New York State (including correctional facilities).
It should be noted that even during this time, Eastern NY Correctional Facility had one of the lowest recorded COVID-19 cases in the state, and not one recorded case that was linked to a visit. This was due to Covid-19 safety measures that were implemented by a previous Superintendent (William Lee).
Following a second spike, facility to facility transfers were also suspended, with the exception of an emergency (security)". Therefore, once the virus runs its course, the only way the facility can become contaminated with the new strain or variant of Covid-19 is through facility personnel -who are constantly leaving and returning to the facility. Unfortunately, and despite incarcerated individuals unable to receive visits, incarcerated individuals were the only ones mandated to take tests with an automated punitive sanction of quarantine if you refused (it's basically the same as being keep locked). Officers were and still are not mandated to take Covid-19 tests-- only if they illustrate symptoms or they could just report the symptoms and not come to work. As a result, Covid-19 cases continue to linger. Still, the numbers maintained low, at least until Annucci decided for transfers to resume and Lynn J. Lilley (current Superintendent) decided not to quarantine newly transferred incarcerated individuals.
At Eastern NY Correctional Facility, newly arrived incarcerated individuals are being released to the population within 24 hours of their arrival, a clear indication that they are not being tested upon arrival and waiting for the result. On several occasions, newly arrived incarcerated individuals have been released to the population (mess hall, yard, etc) and then quarantined a couple of days later after testing positive for COVID-19. The numbers began to gradually increase. The population took notice and raised their concerns to the Inmate Liaison Committee (ILC) who then brought them to the attention of Superintendent Lilley and his administrative team during the ILC meetings. The ILC's suggested remedial course of action was that newly transferred incarcerated individuals be tested prior to leaving their facility and upon arrival at their new one; the results of the test will determine if the incarcerated individual would remain in quarantine for the entire 14-day duration or be released to the population. This suggestion, and request, was not only reasonable holding to account the gradual increase of infection rate, but also feasible considering the current testing practices and already existing policy. The superintendent was noncompliant to this request.
The rapid COVID-19 tests used at Eastern NY take up to 24 hours to conclude a result. Title 7 of New York's Compilation of Codes, Rules and Regulations, Chapter X, Part 1704.6, Subdivision C (7 NYCRR 1704.6 [c]) states: "An inmate newly arrived at the correctional facility will not be permitted out-of-cell activities until it is reasonably concluded that he/she has no known enemies at the facility. This restriction shall will not exceed five days unless extenuating circumstances exist and approval is granted by the Deputy Commissioner of Correctional fFcilities or his designee." Considering that most maximum facilities use at least three to four days out of the allotted five days, suggests that Superintendent Lilely already had the time, authority, and supportive regulation to quarantine a "newly arrived" incarcerated individual, have them tested, have the results back in less than three days, and release the ones who did not test positive to population all within the five day allotted time frame. If he did not want to utilize this reasonable method (considering what's at stake) he could have simply notified James o'Gorman, the Deputy Commissioner of Correctional Facilities, and informed him about the "extenuating circumstances" that appears to be deriving from facility to facility transfers. After all Covid-19 is everyone's enemy, and the superintendent has duty to safeguard incarcerated individuals and staff under his care from preventable harm. He did neither, and failed both incarcerated individuals and staff.
Back in February of 2021, there were three incarcerated individuals quarantined for testing positive for COVID and three incarcerated individuals quarantined for contact tracing. On 03/12/2021, the administration at Eastern Correctional Facility: Lynn Lilley, Superintendent, Cheryl Morris, DSP; L. McKeon, Acting DSA; CApt. Andersen; T. Black, IGRC; K. Francios, ILC Staff Advisor, informed the ILC that "[c]urrently Eastern has eight inmates who are COVID positive and four quarantined for contact tracing but have since been released. Two more inmates are placed on quarantine for contact tracing." Notably, these spikes come at a time when commissioner Anthony Annucci was considering the reinstatement of the visiting program. On 03/23/2021, he released a memorandum stating, in part, "As a result of the decline in the overall positivity rate… the Department will resume visitation within our institutions starting Wednesday, April 28, 2021 in maximum facilities and all other locations on Saturday, May 1, 2021." Unfortunately, this provides a five week period for 'anything' to happen. The Commissioner then notes in bold letters: "these provisions are subject to change and visitation could again be suspended should there be an increased infection rate at one or more facilities." The same week this memo was released Easterns recorded cases doubled and an entire dorm was quarantined. On 03/29/2021, there were nineteen positive cases and nine contact trace quarantined. by 03/31/2021, the entire six company was shut down, housing companies were being released one at a time to the mess hall, and the gym was suspended until further notice. In addition to the facility taking steps backwards while society take steps forward, Superintendent Lilley is reluctant to illustrate any sense of accountability- blaming everyone else but himself. Instead, his administration is lashing out the population; this includes an attack against incarcerated individuals with misbehavior reports (for not "properly" wearing your mask), excessive charges and more irrational restrictions.
HERE ARE SOME THINGS TO CONSIDER:
The spike in COVID-19 cases was preventable:
Commissioner Annucci and Superintendent Lilley recklessly and unsympathetically jeopardized the safety and health of incarcerated individuals and their families, as well as the staff and their families.
This spike, once again, drastically changes the quality of life for incarcerated individuals while in prison
Social distancing and restrictions appear to be enforced in spaces that would have otherwise been beneficial to incarcerated individuals (movie theater, gym, barbershop, law library, general library, school, etc.), but in other spaces they are disregarded. As of 04/03/2021 all these spaces have been suspended and the amount of recreation in the evening has been reduced even further.
Hidden agendas: Using COVID to implement policies deemed counter-productive to the incarcerated individual's rehabilitation.
Unfortunately, many of these counter-productive policies, which actually have nothing to do with the pandemic, are being employed because they are easier to implement during a crisis. They should not be allowed, and if so, they should not remain after.
Commissioner Annucci and Superintendent Lilley were aware that resuming facility of facility transfers could introduce an infected incarcerated individual and a new variant of COVID to the facility; testing and quarantine of the best safeguard measures in this circumstance, and they both failed to implement them.
The preventative measures taken by the previous Superintendent, who actually stabilized infection rate at Eastern before reducing it, were almost completely disregarded by the new Superintendent under the council of his administration DSP.Morris and DSS Melville)
Incarcerated individuals at Eastern NY had just went through an unprecedented and most difficult time, and they had to go through it alone- without being able to see or hug their loved ones. Clearly this exacerbates conditions that were ready psychologically and emotionally very challenging for both incarcerated individuals and their loved ones. This not only weighs heavily on the incarcerated individual and affects his/her rehabilitation, but also on the family structure. This is true because incarcerated individuals still play pivotal roles in the family, the same way family ties play a pivotal role in rehabilitation.
incarcerated individuals are being subjected to Misbehavior Reports. The administration, however, is disregarding that they hand out masks (TWO) only once every month- sometimes every other month- and most of the masks are made out of regular cloth or disposable fabric which ruins quickly. This means they stretch out after a few times of hand washing and easily move off your nose or chin when you speak. This alone would cause stress and anxiety because incarcerated individuals have to concern themselves with misbehavior reports-- with excessive charges-- during one of these mask-malfunctions if it is noticed.
Cheryl Morris reinstated sports supplies on 03/24/2021. For months, however incarcerated individuals could not touch a ball or sporting equipment or play any sports activities- not even in an outside space (yard)- leaving no outlets to relieve stress and anxiety. DSP Morris is also enforcing masks in the yard- even if you are in a space by yourself, with no one around- "or else."
There are social distancing marks in the mess hall floor (conveniently placed right before the spike occurred.) However, when leaving the company to attend the mess hall, incarcerated individuals must line up side by side, right behind one another. Even worse, when the companies return from the mess hall, all companies from one particular block-- a block could have up to eight companies, and a company can have 28 cells-- have to wait in a waiting area, which clearly creates a COVID cluster (the number of incarcerated individuals sometimes reaching 90 and more). For a block like South hall, the waiting area is also shared with incarcerated individuals waiting for a package, notary, grievance, etc.
Counter-productive to social distancing in the mess hall are the three fans that remain on. This means that dust and germs (potentially COVID) are being blown throughout the mess hall anyway; this is also a space where incarcerated individuals take off their masks to put food in their mouths.
Incarcerated individuals are still searched and pat frisked daily. During these search and frisk routines, officers are not changing their gloves and have to lean on their bodies putting incarcerated individuals at higher risk.
The administration used the first COVID spike to divide Eastern NY's population into two group, A and B. On the surface, this appears to be a smart move to make social distancing practices easier to achieve. However, this division is a practice used in violent maximum facilities (pre-COVID). Essentially, it reduces the amount of recreation allotted to the incarcerated individual, which in theory, is supposed to reduce the opportunity to engage in violence. This is a fallacy because less recreation and programming contributes to more stress and anxiety, which results in more violence. Green Haven Correctional Facility (with a population of approximately 1800) is a prime example of this fallacy because the violence is still extreme. Yet, DSP Melville, who arrived at Eastern NY from Green Haven, is still employing these practices at Eastern.
Eastern (with a population of approximately 900), unlike other correctional facilities, has a long history of positive pro-socialization that creates a more community-like atmosphere, which in turn, contributes to the low levels of violence. If the community is not split, then the likeliness of confrontation between individuals being diffused by a third party is high. By importing tactics from correctional facilities with long histories of violence and tribal factions, what happened was Eastern began to take on the characteristics of more violent and tribe like correctional facilities. Since employing the practice of dividing the populations, violence has spiked. As a result, new arrivals at the facility are not able to see anything different from the facilities they left.
Unfortunately, now the administration has divided blocks within each group; this also occurred in Green Haven. This contradicts current studies and legislature enactments that acknowledge the importance of recreation and time out of a cell (now more than ever). During one of the most stressful times for incarcerated individuals, they have decided to minimize the opportunity to get fresh air and speak to loved ones on the phone- with a little over one hour, during a recreational period that was approximately three hours- creating more stress and anxiety and the likeness of more violence.
They also want to employ practices on the visiting room that were denied by the previous Superintendent (pre-COVID and during). Prior to the pandemic, the visiting policy allowed a visitor to rest their head on your shoulder. Some officers did not like this and attempted to make the visitor sit across the table instead of on the side. The Superintendent condemned the switch and stated the visit is to maintain family ties and supposed to be pleasant as possible. He continued this concept during the pandemic until it became non-contact. However, once the new Superintendent arrived, the policy was changed. Now the administration wants to employ the idea of two tables connected to divide the incarcerated individual from the visitor. This idea came during a time when the CDC stated that a controlled environment could reduce social distancing to three feet (school).
There are several issues with connecting two tables:
Prior to visit suspension, the maximum capacity was already reduced to 50%. Tables were removed, and the tables that remained were separated six feet from one another. Connecting tables and social distancing then would create even less visiting space which is already problematic considering this room was never able to accommodate a population of 900.
Visitors would experience an excessive amount of problems: waiting longer hours, being asked to leave early, waiting outside for transportation to come back (vans and bus services drop visitors off in the morning and return at approximately 3pm).
The incarcerated individual and their visitor would not be able to conduct private affairs. Because of the distance and the mask wearing, they would have to raise their voices to be heard which would create a loud and somewhat chaotic environment.
Previously, porters were assigned to the visiting area to wipe and disinfect a nsurface every time something was used or visitor moved from their seating. Masks remained on except for when eating. There was an embrace in the beginning and the end of each visit. During this time, no COVID cases were linked to the visit.
While there are indications that the current spike is a result of transfers (several incarcerated individuals transferred from Clinton [annex] Correctional Facility had tested positive after they had already been released to the population), we cannot ignore the facts that visits have been suspended for months statewide. This suggests that the cause of infection still derived from facility staff: and therefore, responsibility still falls on the Department for not mandating mandatory random testing for staff like they did for incarcerated individuals who cannot leave and return at will. If this is occurring at Eastern NY Correctional Facility, there is a likelihood that this may be occurring at other facilities as well. We are asking that an outside entity examine these facilities, interview incarcerated individuals, and hold the administration in Central Office and these facilities accountable for their negligence and recklessness- incarcerated individuals are human beings. This mismanaging prevents them from obtaining any kind of normalcy; in this case a visit with their family and loved ones, and basic human activities. Please help with this fight. Help us get them the visits, hugs, and interaction that we have for the human beings in the nursing homes, hospitals, shelters, and households- they need it just as much as we do, if not more. Sign up and share this info with a friend. Thank you for your help, support, and human decency.