#NYPDRacialBiasTraining
31
people have signed this petition.
Add your name now!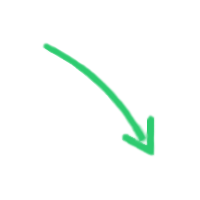 31

people

have signed.

Add your voice!
Maxine K.
signed just now
Adam B.
signed just now
When it comes to bringing justice to the families and victims of NYPD brutality, our government officials have failed. The NYC Civilian Complaint Review Board (CCRB) is the nation's largest independent oversight agency of the largest police force in the country, the @NYPD. An impartial board of the New York City government, the CCRB is tasked with investigating, mediating, and prosecuting complaints of misconduct on the part of the New York City Police Department.

I had the pleasure of speaking before Executive Director of the CCRB Jonathan Darche. As a former Queens Assistant District Attorney and Chief Prosecutor, Mr. Darche has been at the front of this fight for some time. After getting in touch with me and @AfterWorkFirm, Executive Darche and the CCRB pledged their support both monetarily and in force almost immediately afterward. Plans for change are IN THE MAKING, our fight is NOT falling on deaf ears- but we need the help and support of everyone in harms way. If you look like Eric Garner, Troy Davis, Trayvon Martin, Tariq Rice, Sandra Bland, Korryn Gaines, Kendrick Johnson- that's YOU, we need to organize.

Starbucks (among many major organizations) faced similar racial scrutiny recently. Chairman Howard Schultz reviewed the facts and not only apologized- but invested in a company wide racial bias training. This may be "just a coffee shop" and this policy may not save the world, but its for sure a step in the right direction. (Starbucks was named the 5th most admired company in the WORLD as of 2017 by the way. NOT just a coffee shop.)
The CCRB underwent similar racial bias training after which Director Darche agreed , there's much more to the story behind why black people are filling up the prisons while our wealth factor heads steadily toward extinction. This training helped the board, and it will help the courts identify the good cops/detectives/attorneys from the bad. We can finally proceed with restoring the publics faith in the authority for the first time in DECADES.
NYPD- STOP protecting the Boys in Blue and everyone else with a different agenda. We know not all cops are bad, we know we need the police, and we absolutely want more brothers and sisters on the force. Not until you GET IT TOGETHER. No JUSTICE? No PEACE. If you stand with the murderers, you are in turn a murderer. Throw them out of the protection of the law, and into the streets where they belong. We the people ask the good boys in blue to sign our petition and share the cause- anonymously if you see fit.

We don't want civil unrest, we want education and acknowledgement of both sides of the racial spectrum. We want accountability, and for the public to quit insulting our intelligence with fake solutions like body cameras, and paid leave for murderers. We'd like it very much so if we can go to church, go to work, go to school, go to dinner, go see a movie, go to a cookout, wear a hoodie, eat skittles, go to prom, sleep in dorm hallways, literally just "BREATHE" in peace. We'd like to send our kids to school and not worry about a phone call saying our child somehow slipped and fell into a mat and removed all his organs- but no crime was committed.What are we idiots?
To America in general- you've proven to love everything about our culture except for our skin color. We're very sorry but we cant help you with that. We can only demand that you get over it. It starts with the "protectors" the NYPD being REQUIRED to participate in an "appropriately engineered" racial bias training.
#WeThePeople #NYPDRacialBiasTraining #NoJusticeNoPeace @AfterWorkFirm