NYIT ADJUNCTS DESERVE A SEAT AT THE TABLE
83
signers.
Add your name now!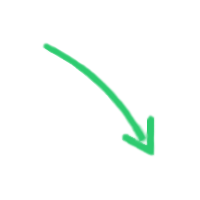 83

signers.

Almost there!

Add your voice!
Maxine K.
signed just now
Adam B.
signed just now
NYIT Adjuncts Deserve A Seat at the Table
To New York Institute of Technology (NYIT) President Hank Foley, Prof. Ellen Katz (president of the local American Association of University Professors chapter) and the Board of Trustees,
We the adjunct faculty of the New York Institute of Technology – Old Westbury and Manhattan campuses – are committed to teaching our students to the best of our abilities. But we can no longer stand for inadequate compensation (well below most area colleges) or not receive any of the real benefits that our full-time colleagues enjoy.
As President Foley recently acknowledged, adjunct treatment has been a long overlooked issue at NYIT. It's a step in the right direction, but needs to be more than lip service that addresses the gross inequality that adjuncts suffer in term of compensation, which falls short of other area schools, and zero benefits.
We adjuncts collectively give NYIT students more classroom experiences than our full-time colleagues at a fraction of the rate.
We believe that the local AAUP chapter does not protect and promote the professional and economic interests of adjunct faculty, nor has it acted in good faith when it comes to representing us. For example, at Hofstra, adjuncts are welcomed and asked how the AAUP chapter can serve them better, a far cry from what's going on at NYIT.
What do adjuncts want? Besides better compensation and real benefits, simply a seat at the bargaining table.
In signing this petition, we the undersigned NYIT adjuncts we applaud the opening dialogue created by the ad hoc committee. All parties involved should consider this as a positive opportunity to strengthen the NYIT experience for our students.