Nyilatkozat az Egyenjogúságról (Petition for Human Rights)
1029
people have signed this petition.
Add your name now!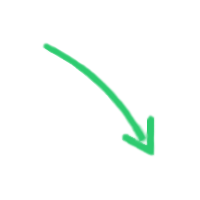 1029

people

have signed.

Add your voice!
Maxine K.
signed just now
Adam B.
signed just now
For the English version please scroll down!

Nyilatkozat az Egyenjogúságról

Mi, mint a Magyar Köztársaság sérelmet szenvedő teljes jogú állampolgárai, mint a Nemzeti Együttműködés Nyilatkozata által ígért nagy remények végrehajtásában és céljaink megvalósításában akadályozott honfitársai

- Az Emberi Jogok Egyetemes Nyilatkozata,
- Az emberi jogok európai egyezménye,
- az Európai Unió Alapjogi Chartája,
- a Nemzeti Együttműködés Nyilatkozata, valamint
- a Magyar Köztársaság által aláírt és elismert egyéb jogvédő szerződések és megállapodások emberi jogi vonatkozásaira hivatkozva ezen Nyilatkozat aláíróiként a következő kérésekkel fordulunk a pártokhoz és a Nemzeti Konzultációs Testülethez:

Tisztelettel felkérjük a bizottságot, a Nemzeti Konzultációs Testületet és az alkotmányozó munkában részt vevő pártokat és országgyűlési képviselőket, hogy a Magyarországon élő leszbikus-, meleg-, biszexuális- és transznemű közösséget (továbbiakban: LMBT–közösség) hátrányosan érintő, a házasság intézményét csupán férfi és nő között elismerő álláspontot vizsgálják felül, figyelembe véve a fent felsorolt jogforrásokat és kormánykijelentéseket, melyek egyenlő jogokkal és esélyekkel ruháznak fel minden embert.

Meggyőződésünk, melyben a fent felsorolt jogforrások és elvek is megerősítenek minket, hogy a házasság intézményére vonatkozó jelenlegi javaslat elvágná Magyarországot a világ számos országában megfigyelhető jogfejlődés útjától, és ezzel ellehetetlenítené az LMBT-közösség egyenlő jogokért folytatott törekvését.

Hisszük, hogy egy demokratikus államban az emberi jogok elismerésének és érvényre juttatásának nem lehetnek korlátai.

Hisszük, hogy egy demokratikus állam alkotmánya olyan maradandó értékeket fektet le, melyek hosszú időn át szolgálnak alapul mind a jogalkotók, jogalkalmazók és a társadalom számára is.

Hisszük, hogy egy változásokat ígérő, a nemzet érdekeit képviselő kormányzat a belé fektetett bizalmat nem hatalmi csatározások eszközeként kívánja felhasználni.

Hisszük, hogy az alkotmány közös értékünk, melynek gyökere az egyetértés.

Ezért tisztelettel felkérjük az alkotmány-előkészítő bizottságot és az alkotmányozó munkában részt vevő Honanyákat és Honatyákat, hogy a készülő, új alaptörvényben olyan módon határozzák meg a család fogalmát és szabályozzák a házasság intézményét, hogy az minden olyan magyar állampolgárt megillethessen, akik kölcsönös szereteten és tiszteleten alapuló tartós közösségbe szeretnék helyezni életüket.


--- Petition for Human Rights

We,


as citizens of the Republic of Hungary, suffering from prejudice,
as fellow countrymen, prevented from implementing high hopes and intentions
promised by the Declaration of National Co-operation, based on the

- the Universal Declaration of Human Rights,
- the European Convention of Human Rights,
- the Charter of Fundamental Rights of the EU,
- the Declaration of National Co-operation,
and all the other treaties and documents concerning human rights signed and recognized by the Republic of Hungary as signatories of this document, turn to the Constitutional Initiative Committee with the following concerns:

The signatories respectfully ask the Committee, the National Consultative Board and all political parties and representatives of the National Assembly involved in the work to review – by taking into account the legal sources listed above concerning equal rights and opportunities for all people – the present official position on the institution of marriage, which will adversely affect the Hungarian lesbian, gay, bisexual and transgender community (hereinafter referred to as LGBT community) by only recognizing it between a man and a woman.

Confirmed by the listed legal sources and principles, we fear, that the current proposal would cut off Hungary from the world's observed law development route and thereby undermine the LGBT community in its efforts for achieving equal rights.

We believe that a democratic state should have no limitations in the recognition and enforcement of human rights.

We believe that a constitution of a democratic state derives from permanent values that are the basis for lawmakers, law enforcers and the society as well.

We believe that a government promising changes and representing the nation's values would not use the trust invested in it as tool of political leverage.

We believe that we should all share the values of the constitution, which root in agreement.

We therefore respectfully urge the committee and all the representatives involved in the process to redefine the concept of family and marriage in a manner that all Hungarian citizens with mutual love and respect to each other ought to be entitled to put their lives on a basis of a long lasting community.

Sponsor
Sajtókontakt/Press information: Attila Németh (+36) 30 270 8655, nyilatkozatazegyenjogusagrol@gmail.com
Links