We Want Changes New York Islanders
29
people have signed this petition.
Add your name now!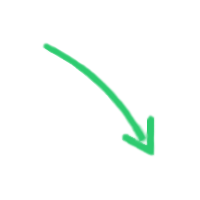 29

people

have signed.

Add your voice!
Maxine K.
signed just now
Adam B.
signed just now
Dear Mr. Wang,
In the year 2000 you purchased the New York Islander franchise and to many of us, you kept the islanders on Long Island where it belongs. We appreciate that very much but that was 10 years ago.
The year is 2010; we now know you have a basic concept of the game and how it works. That basic concept has not been used. We have no front office, mismanagement of players and the inability to put a winning product on the ice. You are a businessman and we all respect that but you need to understand we need NHL people in positions (i.e. Detroit, New Jersey). We have a neither director of scouting nor anyone of experience in our front office. We ask to have our team back, please hire hockey people for the front office. Garth Snow cannot do this alone. We need an experienced head coach and numerous other positions filled with experienced people. Until these changes are made you will keep losing money.
We do not appreciate the franchise being used as a pawn in a real estate game. We understand your line of business but the Islanders should not be used for your real estate ventures. We all feel you are holding us hostage...
We were a successful franchise admired by all in the NHL. We are now considered the joke of the NHL. No one wants to be the joke. As of now we have lost 13 games in a row and no changes have been made. Making a trade or waiving players at least shows the fan base you are trying to make changes. We have a lot of good young players but we did not sign anyone to help them. If we continue to try and find hidden gems in the UFA market, we will ultimately fail.
You have raised the prices and have given us a worse product. In my line of business, if you do that, you lose customers as you have seen. You now get money from the cable deal, tickets, concessions, concerts, and sponsorships. Getting a new arena will get fans back for one year, after that if the product is not good, it will go right back to where it is now. Winning will helps everything leading to more fans, higher paying sponsorships and more money for you and the franchise. The New York Islanders have a lot of fans that you have not seen in your tenure as owner of the franchise, hopefully one day things will change and you will see them.
Players do not want to sign here because of the way things are done on the island and not because of the arena. Long Island is a beautiful place; people kill to live on Long Island. When you win, everything falls in place. In regards to the media, they are correct and silencing them just alienates the fan base even more. Everyone makes mistakes but as long as you learn by them you will only get better.
If you do not care about the team, please sell the team to someone who wants to keep us on Long Island is all we ask.
Signed
New York Islander Fans.
Please link this on facebook, forums and whatever way to get this out to all fans not just Islanders fans. The fans need to come together and try to have changes made.
Thank you for your signatures

Sponsor
If you would like to put your website here, please let me know
Links