Feminists for Peace and Barack Obama!
2203
people have signed this petition.
Add your name now!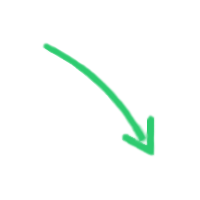 2203

people

have signed.

Add your voice!
Maxine K.
signed just now
Adam B.
signed just now
In the coming elections, it is important to remember that war and peace are as much \"women\'s issues\" as are health, the environment, and the achievement of educational and occupational equality. Because we believe that all of these concerns are not only fundamental but closely intertwined, this Tuesday we will be casting our vote for Senator Barack Obama as the Democratic nominee for President of the United States. Since the terrorist attacks of September 11, we have watched with shock and sorrow as our country has become mired in war. The resulting tragedy for our own soldiers, their immediate families and for the people of Iraq has been incalculable. Less obvious, but no less grave has been the impact on our domestic institutions and economy. With a defense budget of half a trillion dollars and expenditures now averaging $12 billion a month for wars in Iraq and Afghanistan, resources that might have been used for health care, housing, education, repair of infrastructure, relief of poverty and community development have been drained away. We urgently need a Presidential candidate, who understands that \"pre-emptive\" attacks on other countries and the reliance on military force have diminished rather then strengthened our national security. And we urgently need a Presidential candidate whose first priority is to address domestic needs. We do not believe that Senator Hillary Clinton is that candidate We base our judgment on her seven-year record as the Senator from New York. As a member of the Senate Armed Services Committee, she has carefully identified herself as a supporter of a strong, enlarged and proactive military. In 2002, she voted to authorize the \"use of force\" against Iraq, while voting against an amendment that would have mandated further diplomacy. In subsequent years, she expressed enthusiastic support for the war effort, objected to fixed timelines for the withdrawal of U.S troops and until last summer voted for the \"unconditional funding\" of the war. Under pressure from the Democratic base, Senator Clinton has recently issued numerous statements about bringing the troops home \"responsibly\" But her actual plan would leave tens of thousands of Americans soldiers in Iraq over a period of many years. Her record of embracing military solutions and the foreign policy advisers she has selected make us doubt that she will end this calamitous war. Choosing to support Senator Obama was not an easy decision for us because electing a woman President would be a cause for celebration in itself and because we deplore the sexist attacks against Senator Clinton that have circulated in the media. However, we also recognize that the election of Barack Obama would be another historic achievement and that his support for gender equality has been unwavering. In backing Senator Obama, we are mindful of the inconsistencies in his voting record and the limitations of his own plans for withdrawal. Yet it is noteworthy that at a time when this position was politically unpopular and when he was aiming for national office, Barack Obama opposed the U.S. invasion of Iraq and has spoken out against the war ever since. This puts him in a far better position to articulate a clear challenge to a Republican opponent. We are also moved by the positive tone of the Obama campaign, the tremendous energy it has released across the country, the dramatic engagement of young people and the impetus for change that his candidacy embodies. We are speaking out now because we cannot afford to elect another President who will continue the aggressive, interventionist policies of the present. Signed (partial list, still in formation, institutional affiliations are for identification purposes only) Janet Abu-Lughod, Graduate Faculty, New School, emerita Lila Abu-Lughod, Institute for Research on Women and Gender, Columbia University Rev. Patricia Ackerman, environmentalist Meena Alexander, Poet, Hunter College, CUNY Frances Anderson, Progressive Democrats of America Laura Anker, American Studies, SUNY/Old Westbury Electa Arenal, writer, translator Ilana Attee, clinical psychologist Caron Atlas, arts & culture consultant Eleanor J. Bader, teacher and writer Eva-Lee Baird, peace activist Ellen Baker, high school teacher Valerie Barr, Union College Rosalyn Baxandall, State University of New York/Old Westbury Nan Bauer-Maglin, City University of New York, emerita Seyla Benhabib, Yale University Carolyn Patti Blum, human rights lawyer Cynthia Bogard, Hofstra University Aranzazu Borrachero, Queensborough Community College Marsha Borenstein, Major Owens Communications Services Center Rosalind Boyd Cynthia Brown, writer Pamela Allen Brown, University of Connecticut/Stamford Kim Bryan, registered nurse Alice Bucker Mary Ann Bunten, retired housewife Candace C. Carponter, lawyer Veronica Casano, retired social worker Kathleen Chalfant, actor May Chan, UNITE HERE, Vice President Ellen P. Chapnick, Dean for Social Justice Initiatives, Columbia Law School Kathy Cicerani Erin Clermont, writer/editor, Veteran Feminists of America Lorraine Cohen, LaGuardia Community College Sandra Coliver, human rights lawyer Louise Fischer Cozzi, Jewelry Designer Judy D
Sponsor
We are a an ad-hoc group of NY feminists and peace activists.