NVIDIA: We want mobile G-Sync for all capable notebooks
102
people have signed this petition.
Add your name now!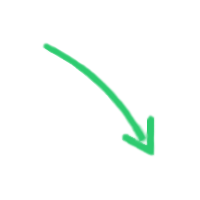 102

people

have signed.

Add your voice!
Maxine K.
signed just now
Adam B.
signed just now
Objective: Getting mobile G-Sync support from NVIDIA for all capable gaming notebooks (ASUS, Clevo, Sager, Aorus, MSI)..
This is a petition started by the loyal customers that have supported the gaming industry for several years, and especially NVIDIA, by buying high-end products in order to enjoy the very best gaming experience.

At the moment, we are all aware that Mobile G-Sync works without any issues on some 2014 gaming notebooks that have an LG IPS panel connected by eDP. (Example: ASUS G751 )
We are only asking for this: Give us the possibility of enjoying this feature (Mobile G-Sync) since we have initially paid for a technology that is able to support it.
Story: At the beginning of 2015 there were some rumours that NVidia is planning to add G-sync on mobile devices. (See this link: http://www.kitguru.net/desktop-pc/anton-shilov/nvi...).
On 30 January 2015 some guys at PC Perspective have tested and confirmed that mobile G-Sync is working for them by using a leaked Alpha Driver from ASUS on a G751 notebook (Link to review: 346.87). At that moment, everybody was amazed and was wondering how could all this be possible. At short time, a well known character called Gamenab has released a G-Sync modded driver for the 347.25 version of NVidia's driver.
You can see a demo of how the G-Sync driver works in Assassin's Creed: Unity over here: www.youtube.com/watch?v=KTxMkx4f1ao
After that, in February 2015, the drivers were all over the internet and everybody was testing them to see how and if they work. Unfortunately, the drivers would activate G-sync only on specific laptop models. Of course, the ASUS G751 owners were the luckiest since the leaked alpha driver was coming from ASUS's side, but there were also other people confirming that the drivers are working for them on MSI GT72. The drivers seemed to work only on notebooks equipped with LG IPS display connected through eDP, without optimus and with the latest mobile GPU's (GTX980m/GTX970m).
Now, after we all have seen that mobile G-Sync is viable using the leaked alpha driver or the modded driver from Gamenab, we were all expecting NVIDIA to make an official release for a G-sync enabled driver that would fully support these models. But, of course, they didn't ...
People that have followed Gamenab's blog already have an idea about what happened. The main point is that NVIDIA has decided that it would be better for them to make some extra money out of this feature. And so they did!
NVIDIA has decided to add a licence fee for this feature therefore every gaming notebook manufacturer has made a "newer" series of the same models that they have released back in 2014. Therefore we now have: ASUS G751 (same name but with G-Sync support and a G-Sync sticker on the palm rest), Clevo P770ZM-G, MSI GT72 G, Aorus X7 Pro-SYNC.
The main difference in these new models is that the GPU comes with a new vBios and a moddified ID for the GPU card so that the drivers can make a difference between the "new models" and the "older models" in order to activate G-sync only on the notebooks that they want. Therefore, people that own an "older model" of those gaming notebooks won't get official G-Sync support even if they know that mobile G-Sync works on their machines.
In June 2015 there has been another attempt from Gamenab's side to offer support for mobile G-Sync but it seems that NVIDIA has forced his hand to stop the work and delete every information on his website. Luckily for us, he has released a software that activates the G-Sync function on drivers older than 350.xx before he closed the blog. Therefore, many of us are now using 347.88 or 380.xx drivers with enabled G-Sync on our "older models" of G751 or MSI GT72.
In his lastest posts, Gamenab also stated that he was working on a way to activate mobile G-Sync on other types of panels and on newer driver ( 350+ versions). Check this link: http://linustechtips.com/main/topic/396762-updated...
Neither ASUS nor NVIDIA have given any information about this thing and they are consequently avoiding to answer our questions regarding Mobile G-Sync support on "older models".