Tell John Cornyn/NRSC to immediately request David Vitter and Tom Coburn resign!
16
people have signed this petition.
Add your name now!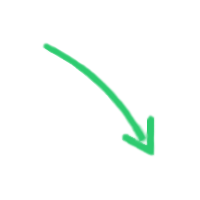 16

people

have signed.

Add your voice!
Maxine K.
signed just now
Adam B.
signed just now
Twitter petition to @JohnCornyn to immediately request @davidvitter & @tomcoburn resign: http://act.ly/3s8 Tweet To Sign

*****************************
John Cornyn heads the @NRSC which has been demanding the resignation of @RepWeiner, while Cornyn himself has been covering for and excusing both @DavidVitter and @TomCoburn.
David Vitter, a married man, funded a prostitution ring and wore a diaper with prostitutes while cheating on his wife [family values much? "depends" upon whom you ask, I guess]. The madaam who provided the services Vitter received, services funded by TAXPAYERS, died at the end of scandal [doesn't sound like pro-life to me, but again, "depends" upon whom you ask]. The excuse for Vitter not being asked to resign is that his constituents re-elected him. The voting majority of Weiner's constituents are not calling for his resignation. And Vitter re-elected? Please. Vitter represents mostly white-separatist areas, he would have been re-elected wearing a Klan robe, not to mention Vitter succeeded both Bob Livingston (U.S. House GOP member caught in sex scandal himself) and Mr. KKK, David Duke (Louisiana GOP House member). Nice family values district huh?
John Cornyn has also been excusing Tom Coburn who created a hush fund with taxpayer money to cover up the gross and abusive actions of John Ensign's adulterous affair with taxpayer money.
John Cornyn wants to ensure both David Vitter and Tom Coburn resign on their own terms and withFULL taxpayer benefits while he, himself, touts that he is pro-life and pro-family values, as well as against government waste and fraud.
Do family values and fiscal responsibility now mean funding adulterous and fraudulent activities and giving colleagues standing ovations and praises after doing so???
Sponsor
Thank you all for signing either petition. Rest assured signatures will be delivered to my local Senator, Senate House Ethics Chair & Cornyn directly. And all during 2012, David Vitter will be the NRSC poster boy for "conservative" and fiscal responsibility, in a diaper. Vitter has also stated he is seeking re-election, he has ZERO intention of resigning. Tamra M Burgess http://itamra.com
Links
http://act.ly/3s8 (Twitter version of petition - to tweet directly to Cornyn, Vitter and Coburn)