NSN Petition for Kamishibai SIG
33
people have signed this petition.
Add your name now!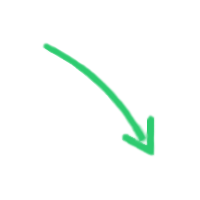 33

people

have signed.

Add your voice!
Maxine K.
signed just now
Adam B.
signed just now
KAMISHIBAI SIG
(kah – mee – shee – bye)
Dear NSN Member:
Please consider joining the proposed new KAMISHIBAI SIG. The mission of this new special interest group is to introduce kamishibai to storytellers everywhere and to build a community that offers training, advice, and encouragement, as we work together to develop this exciting art form.
What is kamishibai? It is a compelling way to tell picture-stories to groups. First introduced in Tokyo in 1929, kamishibai rapidly became a storytelling sensation. By 1938 about 50,000 kamishibai storytellers were presenting their stories in parks, shrines or temple grounds to a million children a day all over Japan. Today, the kamishibai movement is spreading in the US and around the world. In July, kamishibai storytellers from the US, Peru, Puerto Rico, Slovenia, and Australia performed in a showcase for the NSN Conference: Connected Across the Divide.
How does kamishibai work? Kamishibai is a form of animation, where the storyteller reveals a series of picture cards, using various techniques that bring the illustrations to life as the story unfolds. The pictures can be presented inside a miniature theatre, frame, or simply held in the teller's hands. As rudimentary as that sounds, kamishibai's impact is hard to overstate. Its simplicity is a big part of its appeal. Many storytellers will want to incorporate it in their work, whether they perform in schools, libraries, museums, senior centers, or other venues.
Membership in the KAMISHIBAI SIG will cost $25 per year. If you are not already a member of the National Storytelling Network, you will need to become one. We need at least 30 NSN members to sign this petition to become an officially sanctioned SIG. Please join us by signing the accompanying petition.
Sincerely, Walter Ritter
Co-Founder, World Kamishibai Forum
Executive Director, Write Out Loud
NATIONAL STORYTELLING NETWORK
PETITION TO FORM A SPECIAL INTEREST GROUP
Petition submitted by: Walter Ritter, 2358 University Avenue #179, San Diego, CA 92104 USA Phone 619-920-9337, e-mail walter@writeoutloudsd.com.
The following people, all members in good standing of the NSN, petition that a new special interest group (SIG) be formed. This group shall be called: KAMISHIBAI SIG. We, who wish to become charter members of this SIG, understand the mission of NSN is to preserve, perpetuate, and celebrate storytelling of all cultures and to nurture, sustain, and develop the storytelling community (i.e., tellers, audiences, and enthusiasts).
We feel this SIG will support that mission by introducing kamishibai to storytellers everywhere and by building a community that offers training, advice, and encouragement, as we work together to develop this exciting art form. Proposed dues for this SIG shall be: $25 per year.