Nshama Parking Issue
136
people have signed this petition.
Add your name now!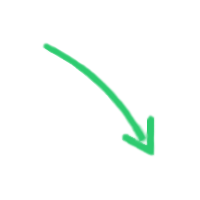 136

people

have signed.

Add your voice!
Maxine K.
signed just now
Adam B.
signed just now
Please help us to sign up this petition in order to share it with nshama management, it is better if you leave a comment about your current experience

This is to complaint about current decision and future impact on owners and residents of current situation of parking issue in nshama community. Please look into below seriously and take the right decision to improve community wellbeing instead of making it hard for us to live here during pandemic as most of us work from home and we need parkings so badly:

1) Closing retail parking next to hayat boulevard building forced cars owners to park at mousq parking which still not open yet but it will be closed soon for prayers or it will be full during prayers timings hence there will be no parking slots and even at current stage motorist are double parked at night due to huge number of cars, same applies to Safi and Zahra apartments
2) lack of parking availability will force resident and owners eventually to move out of the community, P2 parking is not ideal solution during summer heat to walk with kids etc..and even it is not shaded parking and won't fulfill high demand once community occupancy is higher
3) Retail shops are not yet open at full capacity so taking the decision at this stage to close the retail parkings and make it chargeable 10 aed per hour is big mistake, you should encourage retailers to come and open businesses first then close the parking, if residents will leave the area you will not have retailer interest to open shops in the area giving the high rental fees for retail spaces
4) owners without cars are taking advantage of current situation and offering their slots at 700aed per month which is illegal and impacting nshama's image and eventually your source of income to rent or sell parkings
5) Nshama should offer residents who live near these retail parkings an option to rent a slot instead of charging 10aed per hour, or give half of them to RTA to manage at least residents will have reasonable solution
6) If you wont change your policy or find proper solution we as community will be forced to complaint to RTA and DLD about current situation as you only think about Nshama's interest not it's residents
7) Dubai vision is to be the happiest city in the world, your current actions doesn't match with this ambition, we as owners and rentals invested in this community to live away from city traffic in an integrated community, but ignoring our simple needs to have affordable parking is not acceptable, many other communities they make shaded parkings for free or paid through RTA, not to mention there are no electric stations in the community for residents with EV cars!