Say NO to Walmart in East Patchogue NY
311
people have signed this petition.
Add your name now!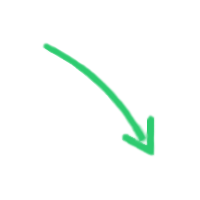 311

people

have signed.

Add your voice!
Maxine K.
signed just now
Adam B.
signed just now
Follow Up to our previously sent letter of 7/1/2011:
December 22nd, 2011

To: Brookhaven Town Planning Board and Supervisor Lesko and Councilwoman Kepert
FROM: The Bellport Chamber of Commerce and concerned citizens
RE: Require Walmart to submit a Supplemental EIS to address items missing from the accepted DEIS
The Draft Environmental Impact Study submitted to our Town Planning Board was accepted the week of Thanksgiving 2011. We are requesting that you require Walmart to submit a Supplemental EIS for the following vital items missing from this DEIS. They are:
1) Ecology - Species dominance and abundance, age, species composition and heights and diameters of trees, Rare plant species found - were NOT observed, researched or included in the DEIS that was accepted.

2) Wildlife - the DEIS does not distinguish between wildlife actually observed and those expected to live on the site. No cumulative impact assessment was included that addresses the collective loss of habitat and loss of wildlife. Wildlife observations specifically migratory bird observations need to be done in the Spring thru Fall. This was NOT done.

3) Groundwater - No analysis was included in the DEIS. The EIS states that there are a number of Suffolk County Water Authority public wells along Hospital Road. However, no analysis was done to determine if either the sewage effluent outfall or stormwater runoff directed in dry wells is located in the Source Water Protection Area which is the part of the groundwater aquifer that contributes to these wells. No anlaysis was done to determine if any new contaminants could be introduced into this area. Suffolk County's groundwater nitrate levels have dramatically increased over the last 20 years and any impact on our groundwater should have been provided in the DEIS and it was NOT.

4) Traffic - A Traffic Engineer should have been consulted for the DEIS
5) Climate Change - the DEIS does NOT include any climate change analysis
6) The Sewage treatment plant Walmart plans to tie into needs to be evaluated for operational and capacity issues.

July 1st 2011


TO: Commissioner Tullio Bertoli,

Brookhaven Town Planning Board - Vincent E. Pascale Chairperson, M. Cecile Forte, Deputy Chair, Douglas Dittko, Mary L. Daum, Tara A. Kavanagh, Richard A. Smith, Peter E. Zarcone

Supervisor Lesko
Councilwoman Kepert


FROM: The Bellport Chamber of Commerce
RE: Walmart in East Patchogue

We are writing to formally announce that the Bellport Chamber of Commerce strongly opposes the building of a Walmart in East Patchogue. Attached to this letter are signatures of customers and businesses who agree with us. Our chamber of commerce serves the Bellport, East Patchogue and Brookhaven Hamlet areas and a Walmart or any big box store in the proposed area would be catastrophic to our downtown and smaller shopping centers nearby.

As our planning board and elected/appointed officials we urge you to be visionary and lead our Town of Brookhaven in the direction of a Store Size Cap Ordinance. Dozens of cities and towns across the country have enacted these ordinances. Size caps help sustain the vitality of small scale, pedestrian oriented business districts which in turn nurture local business development. They prevent the many negative impacts of big box development, such as increased traffic congestion and over burdened public infrastructure.

Examples of successful towns that have established a Store Size Cap Ordinance are Andover MA, Agoura Hills CA, Madison WI, Northampton MA, North Elba NY, Skaneateles NY, Walpole NH, Westford MA, Warwick NY. An example of those that did not and are suffering from Big Box Blight is Enfield CT.

® Communities have enough spending power to support only so much retail.


®We don't need and we don't want another big box store.

®The 98,000 square foot proposed Walmart is too big. A football field is 57,000 square feet, an average supermarket is 44,000 square feet.

®Suffolk County Economic Development has yearly Downtown Revitalization grant monies available to downtowns. So our tax dollars are spent to help revitalize downtowns yet the Town's code and ordinances support Big Box stores that contradict downtown revitalization? Please fix the conundrum.

®Our local 'small' business communities support the more than 100 local organizations that solicit for donations, raffle baskets and gift certificates (Boys & Girls Clubs, Church fundraisers, Little Leagues, School functions, and many many other charities) Walmart and other big box stores make it very difficult to obtain a donation for a worthy local cause. Big Box will put some small businesses Out of business which will directly affect the 100+ local charities' efforts to fundraise.

® WE completely Disagree with the finding in the DEIS Chapter 12 analysis whose summary states "this analysis concludes that the establishment and operation of the proposed Wal-Mart …would not have a significant impact upon the existing businesses in and the overall character of the downtown areas of the Village of Bellport and the Village of Patchogue."

The analysis was a broad stroke approach and fails to make a compelling and accurate assessment. With regard to the Village of Bellport's stores – it basically says that there is nothing in our downtown that would compete with Walmart's merchandise and that our local customer base would not travel to the Walmart to shop. Without actually polling our customer base there is no way to know if the analysis done in the DEIS is accurate. The Planning Board needs to recognize that the local chamber of commerce's opinion with its local knowledge of the local stores is a better barometer for what our local customers may or may not do.

Our downtown has 2 grocery stores, 2 jewelry stores, 1 framing store, 1 variety store, 1 eyecare center, 1 pharmacy and 1 health food store. These 9 stores make up more than 50% of our mercantile businesses and all sell products that Walmart sells! This Walmart if supported by our local customers would decimate these 9 stores.

If you Say Yes to a Walmart in East Patchogue you are in effect saying Goodbye to our downtown. The fragile economy being what it is most of our stores are just surviving – not thriving. Add a Big Box within our 'local circle' and the hope that in the future we will have a sustainable downtown will be gone forever.

Sincerely,

The Bellport Chamber of Commerce
Board of Directors


Attached Petition of Supporters


Sponsor
The Bellport Chamber of Commerce
Links