NOUN Law Graduates reject strange conditions for admission into Nigerian Law School except as applied to other home-based NUC-accredited universities.
300
people have signed this petition.
Add your name now!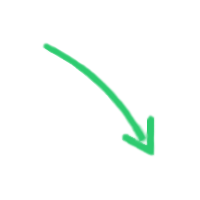 300

people

have signed.

Add your voice!
Maxine K.
signed just now
Adam B.
signed just now
OUR POINTS! OUR CONTENTIONS! OUR POSITIONS!
1. National Open University of Nigeria (NOUN) is a home-based university duly accredited by the National Universities Commission (NUC) and offered admission to its students as statutorily provided like other home-based universities.
2. NOUN curriculums are the same with all home-based universities as approved by the National Universities Commission (NUC).In fact, other conventional universities use course-materials developed by NOUN due to its resourcefulness, simplicity and authenticity.
3. And to prove NOUN proficiency, in 2012, in the first national moot-court competition NOUN law students participated, NOUN defeated all other Nigerian universities/students and emerged the star-prize winner with a standing ovation. The winner-students represented all Nigeria's faculty of laws in India.
4. From that point, bitterness, acrimony and hostility became pronounced on how NOUN in her first participation emerged the winner which is unprecedented. Since then, NOUN was excluded from further competition with the claim that Council of Legal Education has not approved its accreditation due to the "Correspondence" discovered in NOUN Act.
5. Strangely, it is the NUC that gives accreditation to academic programmes including faculty of law. And where accreditation by NUC is questionable, the Council regulating the faculty or programme may petition NUC to review or withdraw the accreditation. There is no provision anywhere that CLE can ratify NUC's accreditation. And till date, CLE has not petitioned NUC to object to the accreditation on NOUN faculty of law.
6. As the exclusion and discrimination continued, the Nigeria's Senate (Federal Republic of Nigeria) intervened, and summoned all the stakeholders and conducted a public-hearing to address the crisis.
7. At the Senate public-hearing, the Council of Legal Education (CLE) claimed that their objection was on the "Correspondence" as NOUN's mode in the Act establishing the institution which they claimed offends CLE resolutions for admission into the Nigerian Law School, and assured that if rectified, the students will be admitted into the law school.
8. The Senate put its machinery in place and speedily amended the said clause to now read "Full-time" as demanded by CLE as other home-based universities.
9. Meanwhile, while CLE was opposing NOUN over the "Correspondence" as a mode of study merely written in the NOUN Act, evidence showed clearly that the same CLE admits students that studied law through "Correspondence/Online mode" from from foreign universities. To be precise, University of London.
10. As the senate passed the NOUN (amendment) Act, President Muhammadu Buhari gave his assent to the Act without delay to ensure that the victimized and trapped innocent students are freed from the quagmires. It was given assent by President Buhari on 7 December, 2018, and having been legislatively remedied, other delay tactics continue endlessly one after another.
11. Having successfully remedied their demand, the plotters changed to another tactics and came up that NOUN law graduates will go for one-full year Bar Part-1 on account of their deficiencies instead of Bar Part-2 they qualified, but eventually discovered that the same accused NOUN law graduates had in 2012 defeated all faculty of law students from other universities in Nigeria in a national moot-court competition and emerged as star-prize winner, yet, those other universities don't go to Bar Part-1 but Bar Part-2, they quickly changed their claims that it is to refreshen the graduates.
12. It is important to note that Bar Part-1 is exclusively for foreign law graduates aimed at remedying some necessary home-based modules or courses for practice in Nigeria. The Bar Part-1 takes only 3 months, and successful students proceed to Bar Part-2 with other home-based universities' students preceding call to bar. But the unsuccessful students proceed to rewrite the failed modules for many times until passed.
13. Their first proposal for NOUN law graduates to be exclusively admitted into a strange Bar Part-1 (with a duration of one-full year) was rubbished commonsensically by asking how the star-prize winners in a national moot-court competition will be deficient and made to go for unknown Bar Part-1 while those they defeated with a good margin will move straight to Bar Part-2 as sound students, hence they lost out in that plot, and conspiratorially changed to another tactics.
14. The third tactics was that the essence of the Bar Part-1 is to refreshen NOUN law graduates having been out of school for many years is a gimmick and deceit of the highest order. For emphasis, NOUN has law graduates that graduated from 2014,2015, 2016,2017,2018,2019 and will still graduate in 2020. Hence, the claim is baseless but a plot to settle scores as a last resort.
15. Importantly, it's never a rule that a law graduate must proceed to the law school immediately after graduation. Some had applied for admission after many years of their graduation. Some even continued in their jobs and at their convenient time, sought for admission into the law school to be enrolled in the bar.
16. Hence, the claims that NOUN law graduates have stayed out of school for some years is another weak argument on why the obnoxious clause should be allowed.
17. Peradventure they are sympathetic on us, we don't need their refresher or refreshment. NOUN law graduates are equal to the tasks. If we sit with other home-based universities and fail, it is our loss.
18. Besides, they made us to stay away from school for no justifiable cause, hence, cannot turn around to benefit from their mischiefs against us, or shift their mischiefs to us to suffer the results. In legal jurisprudence, a trite rule in latin maxim says "commodum ex injuria sua nemo habere debet (no party can take undue advantage of his own wrong).
19. The strange CONDITIONS are targeted as a tool to get at NOUN law graduates as a last resort as it hasn't happened before for students to exclusively face strange conditions after their graduations which is not part of the curriculum.
20. And we state emphatically that if we go to law school and fail, it's our own cup of tea, but to be subjected to strange conditions tantamount to extreme injustice and hardship, and therefore unacceptable.
21. Besides, who will pay for the tuition for the strange classes in the obnoxious Bar Part-1 programme? Thus, their target is to use 'fail-and-quit' to get at us, and frustrate us from moving on with our dreams. And we will reject it with our last blood. The only conditions that will be accepted is the NUC accreditation and any other requirements as applied to other home-based universities for admission into the Nigerian Law School.
22. And enough of the gimmicks and DELAY TACTICS!