Suppressing Creepypasta's web-sites of the internet ? NO !
48
people have signed this petition.
Add your name now!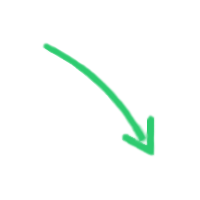 48

people

have signed.

Add your voice!
Maxine K.
signed just now
Adam B.
signed just now
Some people are actually making a petition for the suppression of the Creepypasta's web-sites. What are they arguments ? "It's scary for children and may influence for the worse the behavior of the ones with mental illness or depression tendencies." To that , we can answer by a YES and a NO. Is it scary ? YES. Does it can shock peoples psychologically? YES. But, isn't that's the reason of why they're made?
Creepypasta's are just another medium for horror and creepy stories. Just like Horror films or Thrillers novels. It's only a way to give chills, and adrenaline to their public. Not a DIY on "How to create the perfect serial killer", but only a way to express yourself about your fears (there's a lot of them about loneliness, about the unknown , etc…) and they're people that can actually see that they're not alone to fells that way.
Some of the characters (the most famous ones) are really psychologically insane. They're only a CREATION, just words on paper! That's not the authors fault if some kids , or teens going suddenly kill people in the name of Slenderman. It's like saying that's the fault of Frozen that some people switch to zoophilia, Thank you Walt Disney!
The sake of our children entirely depends on us. We have to inform them, teach them and at least, take care of what they do instead of letting them find strange stuffs by their own, without knowing what is good or what isn't. In real life, there is more violent and terrifying things than those creepy stories. What about the rape cases in the refugees' camps ?And about the Pedophilial Mondial Trafic ?
Do you think it's possible to completely erase Pornografic sites , or Hackers ones ? Knowledge is Security. If your child goes on them, that's only the result of two facts : He doesn't know because his parents doesn't take an eye on him or He does it of its own free will. The authors, the texts, the fans aren't the problem here. Insanity an anarchy are inside of everyone, but they doesn't need a permission to show up.