Petition President Obama to Maintain the Moratorium on Offshore Drilling
10
people have signed this petition.
Add your name now!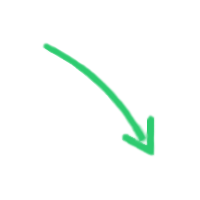 10

people

have signed.

Add your voice!
Maxine K.
signed just now
Adam B.
signed just now
In a July 19, 2011 article in "The Hill," the online version of the highly regarded Washington, DC newspaper, Republican Senator David Vitter of Louisiana wrote:



"Jobs, deficit, economy — these are words you're certain to hear echoing through the Capitol this month. Yet as debt debates and negotiations continue, too few are talking about one clear step that could help create jobs immediately: allowing our energy industry to get back to work.

This would not even take an act of Congress. It would only require the Department of the Interior to resume issuing deepwater drilling permits in the Gulf of Mexico at the pace they were at before President Obama's formal moratorium. The only thing standing in the way is the Obama administration's political agenda."


The Republicans in Congress have the full and unfettered backing of the massively influential Oil and Gas Industry - the richest, most profitable industry in the history of humankind. The GOP will continue to pursue their "Drill, baby...Drill!" agenda at any cost.

We've got Democracy. And with your help, we can influence what the administration does. But we need to make the issue highly visible

before

the 2012 election.

Therefore, by election time 2012, we want to collect at least 1 million signatures on a petition requesting President Obama to maintain the current moratorium on offshore drilling in

all

U. S. coastal waters.

When we achieve our objective, we're going to send complete copies of the petition to the following:


President Barack Obama
House Minority Leader Nancy Pelosi
Senate Majority Leader Harry Reid
Secretary of the Interior Ken Salazar
The New York Times
The Washington Post

If you've seen our documentary, "Stories of the Spill," and you lived through the recent BP Oil Spill in the Gulf of Mexico, you know the environmental damage one of these spills can cause.

It's not in our best interest to allow Big Oil to keep behaving as if they don't share in the responsibility for maintaining our environmental security.

You can help. If you're at least voting age, please sign the petition today. But, don't stop there! Please share this URL with your family, friends and business associates. Ask them to sign the petition, too.

With your help, we can keep "...that hopey changey thing" alive and well.

Thank you.

Janet Bridgers
Earth Alert!

Toby Younis
Videotero, LLC





Sponsor
Earth Alert!
Links