RANDOLPH BOARD OF EDUCATION: NOW IS NOT THE TIME TO GIVE SUPERINTENDENT FANO A SALARY INCREASE
517
people have signed this petition.
Add your name now!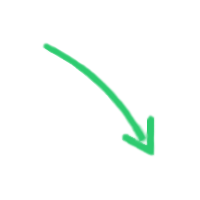 517

people

have signed.

Add your voice!
Maxine K.
signed just now
Adam B.
signed just now
On September 15, 2020, the Randolph Board of Education will vote on an amendment to Superintendent Jennifer A. Fano's July 2019 contract, increasing her agreed-upon salary by another 15% by rolling the amount of her previously discretionary merit bonus into her base salary.
The Board of Education claims that this further salary increase represents a "zero cost" to the District, as Ms. Fano would have been paid these funds anyway as a merit bonus. But that is simply not true. A merit bonus is never guaranteed income. Not only does such a bonus have to be earned, it is discretionary as to whether it is even offered each year, despite being used by many Boards of Education to provide superintendents with additional compensation during the days of the salary cap. Ms. Fano's current contract specifically stipulates that a merit bonus "may be provided," not that it "will" or "shall" be provided.
Our Town and School District are currently in a time of financial crisis. Before the COVID-19 pandemic, the District was already facing an almost $7 million state aid cut over six years. Now, with the pandemic having been thrust upon us, not only do we not know the status of further state aid cuts for this year and in the future, but our residents and local businesses are hurting and many are in financial distress. Countless residents have lost their jobs or been furloughed and do not know how they will pay their bills. The uncertain school schedule has made numerous families reach deep into their pockets to pay for childcare that would have not been an issue if the doors to our school buildings were open as normal. As businesses continue to close in town, the burden of the 70% of our property taxes that it takes to run our schools will weigh heavier on our residents. And when financial decisions are being made about how to spend school funds, they are being made without the knowledge of how long the schools are going to need to continue to buy PPE, what other requirements (with significant associated price tags) are going to be thrown at our schools to keep our children and teachers safe (or for how long), and what the ultimate cost will be. In short, this is not the time to give our superintendent a further 15% salary raise.
What is the message you are sending every stakeholder if you give Ms. Fano a 15% raise this year, after giving her a guaranteed annual increase last year when you renewed her contract four years early? That Ms. Fano is more important than our teachers and administrators? When Ms. Fano was hired as superintendent in 2016, her salary was $167,500. With the September 15 public hearing and Board vote, which, based on the August 18 comments of Board president Tammy Mackay, appears to be a mere formality, it will be approximately $230,000. That is a 40% increase in Ms. Fano's base salary since she became superintendent on July 1, 2016. By way of comparison, the salary offered to our most junior teachers has only increased approximately 1% during the same time. Administrators with more advanced degrees, and who are only one or two levels lower on the organization chart than Ms. Fano, have seen their salaries increase by less than 15% over those same four years.
A 40% pay increase over four years is better than most Randolph residents likely have ever seen – or will ever see during their working lifetimes. But it is safe to say that even fewer will see the 15% salary increase that the Board of Education is providing Ms. Fano this year. More likely, most of our residents will see a 15% or more decrease in their net income this year.
So we the undersigned, the residents, taxpayers, parents, and others with a vested interest in the success of our School District and the town of Randolph, implore the Board of Education to maintain Ms. Fano's current salary agreement, providing her only with the 2% annual increase set forth in her July 2019 contract, with no merit bonus or additional salary increase.
Ms. Fano, we ask that you recognize that we must all share in the sacrifice necessary to restore a sense of normalcy to our School District and community. This is simply not the year to ask for or expect more than one's base level contractual compensation. The wants of one individual should not come before the needs of the whole community. Now is not the time for that.
To our Board of Education, we ask that you reconsider your decision. Please recognize that by voting to amend Ms. Fano's contract and grant her the further 15% salary increase by rolling the former discretionary merit bonus amount into her base pay, not only are you binding this town to a financial commitment of approximately $30,000 annually for years to come, without a full understanding of what the future will bring, but you also are sending a message to the community that her personal interests are more important than those of our students, teachers and your neighbors. We could not think of a more inappropriate message to send in a time in which we should all be coming together as a community for the greater good and to ensure a secure future for generations to come. If, however, the Board of Education believes that it is contractually obligated to offer Ms. Fano the opportunity to be eligible for a merit bonus, despite the contract's discretionary wording, given the uncertain economic times, do what many of our own employers are doing because the bonus pot is considerably smaller this year: make the metrics truly meaningful and challenging to show true achievement and success while under pressure.