Not On Our Block: A collective response to attacks on the Islamic Center of Tucson
472
signers.
Add your name now!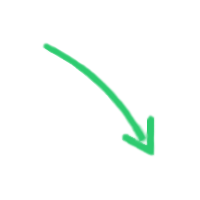 472

signers.

Almost there!

Add your voice!
Maxine K.
signed just now
Adam B.
signed just now
We write as members of the University of Arizona community, and specifically as friends and neighbors of the Islamic Center of Tucson, to offer our strongest objection to recent behavior by UA student residents of the Level and Hub housing complexes surrounding the Mosque at First and Tyndall.
Since these residential complexes opened, there have been some 50 calls to police regarding disruptive behavior. Construction of the buildings has brought increased student traffic to the neighborhood, not all of it benign. Most egregiously, the Islamic Center has been the target of vandalism as beer and liquor bottles have been thrown from the balconies of these apartments directly at the Islamic Center.
Since the events of 9/11 and subsequent military action by the United States, many members of our community have been subjected to considerable anti-Islamic harassment and violence. While some commentators might pass off such behavior as the predictable shenanigans of inebriated young people ("boys will be boys"), we are not so quick to overlook the religious and cultural intolerance and Islamophobia that lurks at the heart of these actions.
Four students have been served with eviction notices following video evidence of bottle tossing, but this is not likely to resolve the broader issue of intolerance. As members of the University community devoted to the presence of a range of peoples and beliefs as well as to the exploration of diversity, cross-cultural understanding, and human flourishing, we find that evicting students who cause harm necessary but not sufficient. These incidents call us to talk about racism and its dangerous falsehoods as well as to teach anti-racism.
In our conversations with Kamel Didan, Vice Chairman of the Board of Trustees of the Islamic Center, we have learned to our regret (but not to our surprise) that members of the Tucson Islamic community—including UA students who worship there—are traumatized by these events. They feel they are being "chased out" by corporate interests and disrespectful and hostile tenants. While seeking to be part of the wider community, and to work toward tolerance and peace, our neighbors instead find themselves targets of aggression and violence.
This is unacceptable.
We are all part of the same community. The University, especially in its role as a land-grant institution, has a responsibility to those who live, work, and worship here. Collectively, we have a responsibility to educate and to ensure that all members of our community – within UA and without – can thrive. The actions of these perpetrators have the potential to shred our shared urban fabric. We share this letter in the hope that we can do so much better, that we can work together toward eradicating ignorance and bigotry and cultivating peace, dignity, and understanding.
We, along with members of the Islamic Center, appreciate the community meeting held on Monday, November 17. This was a promising start to dialogue. Another meeting is planned for Monday, December 8th, at 6 PM at the AME Building (corner of Mountain and Speedway), Room S202. The UA community, the Tucson Police Department, the UA Police Department, City Council members, neighborhood associations, and the public are invited to participate and to engage in dialogue.
However, we believe that we can and should do more.
Thus, we propose a series of community conversations in the coming months to promote shared understanding. The Department of Gender and Women's Studies, located on Tyndall just half a block from the Mosque, has offered use of its conference space for these conversations. We also feel very strongly that managers and residents of the apartment complexes should be offered and should avail themselves of anti-racist and multicultural education. Instructors across campus stand ready to facilitate community workshops and teach classes that address Islamophobia specifically and racism and intolerance more generally.
As a comprehensive university dedicated to community engagement, we must work to ensure that all of us can enjoy peaceful, productive lives. We look forward to working with the Islamic Center of Tucson to create a more livable neighborhood, one free of bias, violence, and intolerance.
Prepared by:
Monica J. Casper, Professor and Head of Gender and Women's Studies
Adela C. Licona, Associate Professor and Director of Rhetoric, Composition, and Teaching of English, Department of English