Not Another Dime AFGE!
210
people have signed this petition.
Add your name now!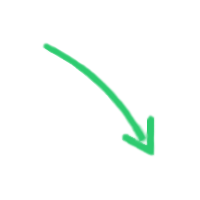 210

people

have signed.

Add your voice!
Maxine K.
signed just now
Adam B.
signed just now
Following last year's federal election, National Secretary-Treasurer (NST) Eugene Hudson Jr. demanded immediate action by AFGE. About 10 days following that election, NST Hudson issued an email to hundreds of AFGE members warning of a likely future attack on organized labor by President-Elect Trump and the new Republican-controlled Congress. Other members of the AFGE National Executive Council (NEC) believed the email was inappropriate, a charge that culminated in NST Hudson's removal on August 8, 2017, from elected office. Never in the history AFGE has an executive officer been removed. Believing such process was infected with bias and seeking reinstatement, NST Hudson was forced to sue AFGE and submitted a preliminary injunction against AFGE.
On November 9,2017 the US District Court for the District of Columbia, found in favor of NST Hudson's preliminary injunction restoring him to his elected position. The court decided the NEC actions were biased and strongly suggested the lack of merit will most likely lead to NST Hudson prevailing in the lawsuit.
Given this finding, the NEC decided to make no attempt to settle the case. Instead, the NEC decided to pursue a legal "stay" to the preliminary injunction reinstating NST Hudson.
Additionally, on November 14, 2017, the NEC decided to renew processing of the same charges filed against NST Hudson in December 2016 and have appointed a new investigation committee, chaired by an NEC member who voted to remove him. Well as of November 15, the US District Court denied AFGE's request for a stay.
Both actions by the NEC will result in more litigation, misusing our hard fought for Money, being used as a weapon against (NST) Eugene Hudson Jr. who not long ago was sent to be an influential member of our Executive board, who on top of everything else was elected by us, by acclamation, to do so. Currently, AFGE has a minimum of 6 attorneys fighting to keep NST Eugene Hudson Jr. from working, as he told us that he would, for us. Now Eugene is back and doing what he does best for us!
These actions by the NEC have:
Caused great division and damage to our Union;
Eroded our Union's integrity because of continuous news publications;
Cost AFGE hundreds of thousands of dollars that could have been used to defend and protect our members;
Compromised our credibility on Capitol Hill;
Enough is enough!
Not another dime should be spent by AFGE to further legal proceedings or for the renewed internal investigation of the same charges!
The political differences between the NEC leadership and NST Hudson should be resolved at the AFGE Convention in August 2018, at the ballot box!
Our Union needs to be able to move forward, in a time of great anti-union attacks by our real enemies on Capitol Hill.
The NEC should (STOP RIGHT NOW) from any further wasting of our hard fought time and money to remove NST Hudson.
If you agree that our Union should not spend another dime or any more of our hard fought time on these wasted endeavors,
Please sign the petition below.
*copies of documents related to these events can be found by clicking on this hyperlink!