No Semester Conversion at Cal State LA
207
signers.
Add your name now!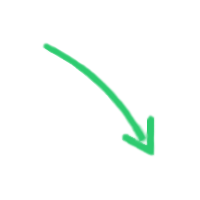 207

signers.

Almost there!

Add your voice!
Maxine K.
signed just now
Adam B.
signed just now
We, the undersigned, all tenure-track faculty of California State University Los Angeles, understand that President Rosser has asked permission of the Chancellor's office to move the campus from a quarter to a semester calendar based on the recommendation of the Academic Senate. We believe it important to clarify some important facts about the position of the faculty at CSULA and the nature of the motion passed by the Academic Senate. Moreover, we have grave concerns about spending money of the magnitude required for this project in the midst of the enormous financial crisis being faced by the CSU, and CSULA in particular.
(1) The current economic outlook should preclude us from moving forward with such a large expenditure. This is, perhaps, the most important in our list of priorities. We understand that you refused to provide funds for conversion to other CSU campuses. Your reasoning was that current budgetary conditions require that all available funds be applied to serving current students. We applaud you in that decision.
(2) The Senate vote was in fact not a straight endorsement of the conversion, and the Senate would not even consider a simple up or down vote on the question (convert or not convert). Rather, the motion developed by the Senate was to convert "only if" the process conformed to a long list of caveats and very substantial stipulations and safeguards to which the President has not made any commitments.
(3) The Senate vote did not accurately represent the voice of the faculty. The tenure-track and tenured faculty were polled on this issue shortly before the Senate vote and overwhelmingly rejected conversion. With more than 80% of the tenure track faculty voting, 63% voted against conversion, even with all the stipulations and protections detailed in the Senate vote assumed.

While there are several good arguments for and against conversion, now is not the time to take on an expensive new project that cannot bear fruit for several years. The cost of conversion has been conservatively estimated at upwards of $7.5 million. This past year has brought tuition hikes, reduced course offerings, and the suspension of some programs. The coming year will bring the CSU even more painful cuts that will have a direct effect on our current students. Given the fact that we are in the midst of an economic crisis, such an expenditure seems ill-timed and would be construed by many as financial mismanagement. If such funds are indeed available, they would be better used to help us through the mounting fiscal crisis by offering the classes that our current students need to graduate in a timely manner.
We respectfully request a written response no later than March 7, 2011.
Links