Finish North McAllen Park (Main & Auburn)
31
people have signed this petition.
Add your name now!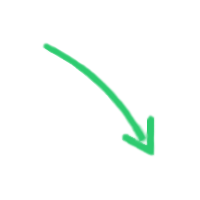 31

people

have signed.

Add your voice!
Maxine K.
signed just now
Adam B.
signed just now
The people of the City of McAllen have enjoyed recreational activities at several city-developed parks and green areas. In the recent year, the City has completed several new parks for the community, while the proposed park area located at Main & Auburn has remained stagnant, unfinished and an all-around eyesore and mosquito breeding ground. We hereby request that the City of McAllen complete the original Park plan (attached) for the purposes of peaceful exercise, play and a safe and clean environment for our children and families to enjoy. According to the City of McAllen's Parks & Rec website, the status of the North McAllen Community Park has been TAKEN OFF THE LIST OF PROJECTS.
The Project that was planned back in 2005 then began in 2008 with the excavating of several tons of dirt and overall preparation of the project created a lot of anticipation and excitement for the neighboring residents, schools and commercial community. In fact, the neighboring school, Dr. Pablo Perez Elementary's PTO coordinated their fundraising efforts to raise monies for a pavilion that would overlook the Proposed Park Project. The trucks continued to excavate dirt from the area and in the end; the City removed the ground area where the school's pavilion was to be built. Did we mention that the City sold the dirt for a profit? When the City was notified that the contractor had removed the dirt where the School was going to build the pavilion for the children, the City informed us that they were out of funds for the Project and didn't even have sufficient funds to provide us with the dirt necessary to build the pavilion, where it was originally to be located, that the PTO had worked so hard to raise money for. Meanwhile, the City has opened several new Parks, even a Water-Spray Park on 29th Street in the time that the North McAllen Park Project has sat unfinished. In addition, the City has presented various new proposed Park locations and is currently under construction on a handful of parks in the City. The City of McAllen website claims, "Integrity, Accountability and Commitment," where is the City now???
In its current condition, the area located where the Proposed Park was to be developed is unsafe and unfit to be accessed by any person, child or pet. Located so close to an elementary and middle school, the area is a breeding ground for mosquitoes, possums, mice, snakes and other menacing rodents. Several calls to City law enforcement have been made in regards to suspicious activity and persons walking through the man-made ditch areas. Others use it as a motor-cross sports park. Children in the adjacent neighborhoods walk to and from school (both Perez Elementary and Morris Middle School) and are in constant dangers of falling into water and debris-filled ditches. The area has become a breeding ground for illegal dumping. Last summer during the Hurricane season, the water levels at the area were dangerously high increasing the possibility of a potential drowning of "walker" students. The water levels did not rescind for weeks and created a dangerous breeding ground for mosquitoes during a time when the County was not spraying to protect it's residents. In addition, since the area is neither a park nor privately owned, the area is never maintained regularly.
If you haven't been able to make it to any of the City Council meetings, NOW is your chance. Please let your friends and neighbors know. It is only through involvement that we are able to make a difference. Be sure to vote in this year's City Commissioner election. I encourage you to learn about the candidates and issues and please, GO VOTE. Tell your neighbors & friends to VOTE.
City Commissioners:
Scott Crane
 Commissioner (District 1)
4515 N. 10th St
. McAllen, TX 78504
Phone: (956) 664-9274
Fax: (956) 630-9485 Term Ends: 2013
Marcus Barrera
 Commissioner (District 2)
10113 N. 10th St Suite A
, McAllen, TX 78504 Phone (956) 287-7555
Fax: (956) 287-7711 Term Ends: 2013
Hilda Salinas
 Mayor Pro Tem/Commissioner (District 3)
PO Box 220 
McAllen, TX 78505 Phone: (956) 681-1003
Fax: (956) 681-1010 Term Ends: 2013
Aida Ramirez
 Mayor Pro Tem/Commissioner (District 4)
PO Box 220 
McAllen, TX 78505 Phone (956) 681-1003
Fax: (956) 681-1010 Term Ends: 2011
John Ingram
 Commissioner (District 5)
3016 N. McColl, Suite 1 
McAllen, TX 78501
Phone: (956) 661-0074
Fax: (956) 661-0047 Term Ends: 2011
Jim Darling
 Commissioner (District 6)
PO Box 220 
McAllen, TX 78505
Phone (956) 681-1003
Fax: (956) 681-1010 Term Ends: 2011
City of McAllen Parks & Recreation:
1000 S. Ware Rd. McAllen, TX 78501 Phone: (956) 681-3333 Fax: (956) 681-3300
Park Timeline:
2005-2006 City planned the North McAllen Park
2007 Perez Elementary Opens
2008 City of McAllen excavated the park area in preparation for new park and sold dirt for profit
2009 Residents deal w/the hazards of dust & an unfinished/unmaintained park
2010 Huge amounts of rain during Hurricane season leads to a mosquito breeding ground & children unable to walk to-and-from school(s).
2011 No Park – City of McAllen removed Park from Project List
Hazards Surround the Pseudo-Park:
Illegal trash dumping
Destruction of air-conditioners in the area (residential, commercial & schools)
Dust problem in homes and schools increasing medical expenses for family & employees & employers in the area
Drowning concern due to lack of barricade (such as Bill Schupp Park)
Health Concerns:
Asthma
Allergies
Possible pesticides released into air and water supply with possible carcinogenic (cancer-causing) side effects.
Wanna HELP??? Spreading the word is easier than you think! You can forward this iPetition, Collect Signatures from your Neighbors, Attend a City Council Meeting and in general – SPREAD THE WORD!
Sponsor
Trenton Pecans Neighborhood Association
Links