Norma Miller for Kennedy Center Honoree 2020!
152
people have signed this petition.
Add your name now!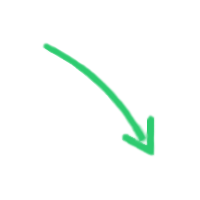 152

people

have signed.

Add your voice!
Maxine K.
signed just now
Adam B.
signed just now
NOW OFFICIALLY CELEBRATING HER CENTENNIAL: 100th YEAR

Few are privileged to be alive today to tell first hand of the Harlem Renaissance era of the 1920's… and that they were notably able to impact Jazz Dance History in Harlem for over 80 years…
But then there is Norma Miller: Dancer, Author, Choreographer, Comedienne and Actress whose career spans over eight decades! A foremost proponent of the "Lindy Hop;" she is rightfully known as the "Queen of Swing". Her vitality, humor, generosity, humanitarian efforts and indomitable spirit make her – Great at 99 (official birthday December 2nd) – a true American Treasure.
At five years old in 1924 Norma knew what she wanted to do for the rest of her life: Dance. It was the Jazz Age, the Harlem Renaissance - and little Norma lived behind Harlem's famed Savoy Ballroom, nicknamed the "Home of Happy Feet". At 14 she won a Lindy Hop contest at the Apollo theater… and before long the feisty Norma would rise to fame as one of the first performers and innovators of the Lindy Hop as an original member of Whitey's Lindy Hoppers.
From the age of 14 till now Norma Miller's repertoire includes giving of her time and inspiring the masses through world tours, films, memoirs, teaching and her love of dance. She has been honored with numerous awards for her pioneering efforts and excellence.
The Kennedy Center Honors is an annual honor given to those in the performing arts for their lifetime of contributions to American culture. Wouldn't you like to see this phenomenal woman honored and revered by receiving the Kennedy Honor?
We are trying again this year - so lets do this! Sign this petition and share this info to have the Queen of Swing Norma Miller honored in 2019!
Yes it's Miller Time! Recommend Norma Miller as an Honoree here at this link: http://www.kennedy-center.org/pages/SpecialEvents/...
_________________
BIOGRAPHY
On December 2, 1919, in the bustling borough of Harlem, New York, a dance legend was born. Her mother, Alma, a strong, kind-hearted and loving woman from Bridgetown, Barbados enjoyed socials and cherished her family. Her father, also a native of Barbados, was handsome, family orientated and hard working. While preparing for their life together, neither suspected their second child would become a pioneer of dance. Norma was named after her father, Norman, who passed away one month before she was born due to contracting double pneumonia while working in the shipyards to support his family. Although her father was not physically present during her childhood, Norma was surrounded by love and support from her older sister, Dot, her mother, and her extended family.
As a child, Miller expressed a strong interest in dance and even though her mother was struggling to pay the rent, she enrolled Norma in Amanda Kemp's dance classes. Though she danced at her mother's rent parties and thoroughly enjoyed her Saturday dance classes, Miller's true introduction to dance and music took place in 1929. Alma moved her family (Norma and Dot) to an apartment on 140th street, where Miller was introduced to the Savoy, a well known Black club and ballroom which was located directly behind the family's apartment. In the early 1930s, the Savoy was alive with the sounds of swing music (the popular music at the time in New York). Miller observed as shadows of the Savoy's patrons dancing the Black Bottom, the Shimmy, Picking Cherries and one new dance (that people were doing mostly at the Cotton Club) called the Shim Sham. The latest dance craze, however, was called the Lindy Hop. Twist Mouth George Ganaway (known at the time as the world's most famous dancer) devised the steps and Shorty Snowden (a dancer at the Savoy) coined the named after Charles Lindbergh (who had just left New York to fly across the Atlantic).
She and her friends would often imitate the dances after church, in the school gymnasium and in front of the Savoy. As they were emulating the dances on sidewalks, sometimes passersby would stop watch and even toss some change. Never, in her wildest dreams, however, did Miller anticipate the opportunity she received on Easter Sunday in 1932. She and her friends rushed from church to the Savoy to dance for tips with her friends. She hadn't been dancing more than 20 minutes when she was spotted by Twist Mouth George. He was very impressed with this 12 year old who was dancing better than some of the adults he had seen. Consequently, he invited Miller to dance with him for a competition inside the Savoy. Being too young to enter the Savoy under normal circumstances and being offered a dance invitation from a famous dancer, Miller was ecstatic. She and Twist Mouth George danced away inside the Savoy and the audience roared. When they had finished their dance, he promptly brought her back outside, thanked her and said goodbye. Miller knew that one day she would dance in that famous ballroom. She knew she would become a dancer and decided to begin pursuing her dream.
In the fall of 1932, Miller began junior high school at P.S. 136 located on 135th street. She stayed at P.S. 136 for a year and a half before she moved to P.S. 89 to take advantage of the better music program. As a teenager, she started going to the Renaissance Ballroom to dance with her friends. They went there so often; they nicknamed it the 'Renny.' At this point, her dance partner was Sonny Ashby and, due to the encouragement of their friends, they entered a dance contest. Much to their surprise, they won first place. It was after watching Miller's performance in this contest that Herbert "Whitey" White, the dance master at the Savoy, decided to approach her about dancing for him. She and her partner had beat his dancers and he decided that he would rather have Miller dance for him than compete against him. She agreed and in 1934, began her first paying job and, after placing as one of the top three teams at the Harvest Moon Ball, began her professional career. At age 15, she was the youngest member of Whitey's Lindy Hoppers. Due to the success at the Harvest Moon Ball, Whitey's dance group immediately toured Europe for seven months. By 1936, Whitey's Lindy Hoppers had garnished international recognition and, subsequently, they embarked on a national tour with international star and Blues performer, Ethel Waters. When the group reached California, Whitey's Lindy Hoppers attracted the attention of MGM Studios which led to the group's first appearance in a motion picture, A Day at the Races, starring the Marx Brothers. When they returned to New York from the tour in 1937, Miller was seventeen, eighty-seven pounds and exhausted. As a result, she was hospitalized until her eighteenth birthday.
In March of 1938, Miller had regained her strength and began dancing with Whitey's group again. The following year, they are invited to dance at the World's Fair in Flushing, Long Island. By 1940, Whitey's Lindy Hoppers had toured the nation with Ethel Waters, toured Europe, had appeared in a motion picture and had performed at the World's Fair. The group again performed in the Harvest Moon Ball competition, only this time it was hosted by Ed Sullivan. Once again, Miller and her partner placed in the top three teams and subsequently were invited to perform on Sullivan's Toast of the Town Revue at Lowe's State Theater. Not long after their performance on Sullivan's show, Whitey received a call from the comedy team of Ole Olsen and Chic Johnson. The two were going to make a movie called Hellzapoppin' and they wanted Whitey's Lindy Hoppers to appear in it. While filming in California, Miller met Roy Glenn. Although they became very close in a short amount of time, they parted ways after filming for Hellzapoppin' ended. Upon arriving in New York, Whitey informed his group that they would be performing in Rio de Janeiro in two weeks.
They were supposed to stay in Rio for 6 weeks. However, due to the attack on Pearl Harbor, the group remained in Rio for 10 months. America was going to war and the harbors were filled with German U-Boats sinking anything in sight. On their way back from Rio de Janeiro, Miller had her first experience with prejudice (she had heard prejudice happens in the South). She was in Miami, FL, and noticed that Black people were completely segregated. She couldn't believe it and was not prepared to experience segregation. Miller noted in her autobiography that her group was welcomed by the Blacks in Miami and that she had never seen so many Black faces-not even in Harlem.
By the time Miller returned to New York, the entertainment was different. The entertainment had shifted from music that inspired dance to music that inspired seated listening and contemplation. Bebop artists such as Charlie Parker, Dizzy Gillespie and Max Roach were slowly replacing bandleaders and swing bands. In 1942, Miller performed for Whitey for the last time. The performance originated at the Apollo, traveled to the Howard Theater in Washington, DC and finally, the Royal Theater in Baltimore, Maryland. They performed with Cootie Williams and Pearl Bailey. This show lasted for three weeks. (It is important to note that the men in Whitey's group had been given special exemptions from the draft (WW II) and Miller notes in her autobiography that whatever they did would be left to the draft board to decide.) While in DC, Miller's partner was summoned to join the Army after the Baltimore show. According to Miller, not having a partner clinched her future and she decided her Lindy Hopping days were over. (She would not Lindy Hop again until she produces a show entitled, Swingin' at the Savoy (also the title of her autobiography) at the Village Gate in New York in 1977.)
In 1943, Miller enrolled herself in a dance school known as, the "New Dance Group." Miller took three dance classes while in New York: (1). Hanya Holm as taught by Mary Anthony (2). Humphry-Wideman as taught by Charles Wideman (3). Martha Graham as taught by Sophie Maslow. In order to pay for her classes, she produced shows for Small's Paradise (New York club). Though she knew the Lindy Hop was not as popular as it once was and she could not stay in one place for long and so she decided create a solo act and travel the country. She began in Canada and worked her way across Canada to the West Coast. Miller then went on to Portland, Oregon and Los Angeles. While in Los Angeles, Miller met up with Roy Glenn and settled with him for a short while. She then worked with various dance groups on the West Coast such as a variety show with Pigmeat Markham at the Lincoln Theater. Miller recalled being in the Lincoln Theater when she heard that President Roosevelt had died in 1945. In 1946 Miller's companion, Glenn, received work in a Broadway production entitled, Anna La Casta. They packed up their belongings and moved to New York in Miller's car. By 1947, after putting marriage plans on hold too many times and career conflicts and scheduling, Miller and Glenn decided to go their separate ways. Miller states that she never made a conscious decision to stay single, she just did. Three years later, in 1950, Miller's troupe leader and friend, Herbert "Whitey" White passed away. She received this information too late and regretted not attending his funeral.
The year 1952 marked the beginning of a new chapter in Miller's life and career. She formed the "Norma Miller Dancers" in New York. Although she did not plan it, every time her group had a new act, they debuted at the Apollo. Her group toured nationwide and in Australia. By 1954, her dance group had returned to America and joined the Count Basie show. This was also a national tour. In 1956, the Norma Miller Dancers performed in Murray Weingre and Benny Davis' Cotton Club Show. This show also starred Cab Calloway, Sallie Blair, Lonnie Satin, and George Kirby and was produced by Mervyn Nelson. This was the first all Black show to play the Beach Comber in Miami Beach. While working in Miami Beach, Miller took her first stab at comedy. She and Cab Calloway acted out a Romeo and Juliet comedy skit. They stayed in Miami Beach until 1959. Throughout the 50s and 60s, she performed numerous shows included Colored Express, the Count Basie and did shows with Redd Foxx at the Summit.
In February of 1972, Miller agreed to yet another traveling engagement. Only this time, she headed to Vietnam to entertain on a solo comedy tour. While in Vietnam, she was informed that her old friend and companion, Roy Glenn, died of a heart attack. She returned from Vietnam in 1974 and continued her comedy tour in America. Later that year, she and long time friend, Redd Foxx co-wrote a book entitled, the Redd Foxx Encyclopedia of Humor. (As posted online, the title of the book is The Redd Foxx Encyclopedia of Black Humor). Their book was published, however did not stay on the shelves for very long because, according to Miller's autobiography, Foxx believed that Miller would make a fortune (because of Foxx's name) and he would not receive his fair share of the earnings. In 1977, Miller starred in and produced shows in Las Vegas. While living in Las Vegas, her favorite production was Let Me Off Uptown which starred Doris Troy, Bobby Wade and Valerie Jackson.
In the 1980s, with fellow dancer Frankie Manning, Miller began teaching dance at conferences and classes across the country, which she continued. She decided to return to "New York and Mama; healthy, sexless, still single and broke" in 1982. She found work choreographing and dancing in a Larry Shultz produced show at the Village Gate with her old Savoy Ballroom partners Frankie Manning, Al Minns and Billy Ricker. 
As a choreographer, Miller has created Alvin Ailey's Opus McShann, the dance scenes in director Spike Lee's film Malcolm X and Debbie Allen's made-for-TV film Stompin' at the Savoy.
Miller told her story in a popular 1996 autobiography, Swingin' at the Savoy. "Swing music is perfect," Miller remarked in an interview for Ken Burns' Jazz documentary. "It's perfect for the body. It has coordination. I mean, you could swing 'til you're 90 … it's no effort to dance. You ever heard of anybody 40 years old trying to do a hip-hop or break-dancing? We all end up swinging. Any time you got a little gray in your hair, when you know that music, you can get up. And today, now that they're reissuing the great Count Basie's things and things like that, people are dancing all over the world again. And it's marvelous, and that was the reason why I wrote my book Swingin' at the Savoy, to let you know it all started here, right up here at the embryo. It's a black thing, huh."
By 1990, she was living and working in Las Vegas again and soon thereafter she accepted a part in the movie Captiva in Ft. Meyers, FL. She has been awarded numerous awards and accolades. She has been honored for being a pioneer in dance and choreographer by the National Endowment for the Arts (2003).....
___________________
AND THERE IS MORE! She has written 6 books and has other awards - This woman is FANTASTIC!
Now do you see why all of America needs to see her nationally be honored once more?
More updates for "Ms. 99 and doing fine" soon!