Reasons to not redistrict
27
people have signed this petition.
Add your name now!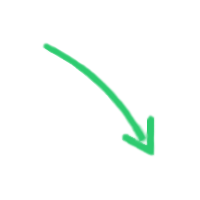 27

people

have signed.

Add your voice!
Maxine K.
signed just now
Adam B.
signed just now
Residents in part of the Foxx Creek subdivision are being forced to move to another school zone to solve a temporary issue. We are asking for your support in using alternative methods to keep our children from going through this unnecessary transition. Glenwood Elementary is building additional classrooms and will have enough room for all Foxx Creek students to continue to stay there once the additions are complete, so we are asking that the school and the district get creative and find ways to keep our children in their familiar learning environments. We all have our personal reasons for wanting our children to avoid moving to a new school, but there are several reasons that also affect the residents of Chatham, the children, and businesses. The transition will not be beneficial and will have a negative impact on so many.
1. Transitions are stressful for children. The adjustment to a new school in an unfamiliar environment can be traumatic. Many of our children in Foxx Creek have already had to change schools, some multiple times. This is affecting their learning process in a negative way. There is research that supports these statements, and shows an increased likelihood of behavioral problems in children who have frequently changed schools. They also have to go through the pains of getting readjusted and making new friends. They have to rebuild themselves in their new environment so that they feel safe and welcome. In the time it will take for these children to readjust they will have missed out on crucial learning time. One article I read about the effects of moving students to a new school said, "Children who experience frequent school changes are more likely to have behavior problems than children who have more stable schooling."  (http://http://www.redorbit.com/news/science/1091/changing_schools_tough_on_kids/ )         
Another report I read written by the United States General Accounting Office about transitions in elementary children looked at a study done on a large group of students in Maryland. There were several things in that article that raises some eyebrows. Things like: "Children Who Have Changed Schools Frequently Are More Likely to Be Low Achievers and to repeat a Grade." They also mention: "Children who transferred within the district 5 or more times dropped out at high rates." Another thing that grabbed my attention and will have several parents worried is this: "Participation Rates were Lower for Low-Achieving Children Who Have Changed Schools Frequently Than for Low-Achieving Children Who Have Never Changed Schools." (archive.gao.gov/t2pbat4/150724.pdf )
I urge you read these articles, you can find them through the web links I have provided. There are numerous other issues that may be of more concern for you that are discussed in the articles. All of these issues are not guaranteed for each child, but it certainly is alarming to think that the district is willing to take that chance. I for one do not want to put my child's education on the line and find out whether or not a transition is going to hurt him emotionally and academically. This has been my number one concern, and I'm sure other parents feel the same way.
2. Unfortunately, moving Foxx Creek children to CES will only cause CES to become over crowded. Based on the current enrolment numbers and simple math Rob Scott has put together some facts that show us the school zone change will have a huge negative impact at CES. Ultimately the problem GES is currently facing will be the same problem at CES. He has compiled a good amount of factual information. If you haven't read it yet, please do. It puts things into perspective for us. Next year CES parents may very well be facing what Foxx Creek parents are facing today. It makes little sense to move one problem to another school, especially when the new development will be completed after only one school year. We want the issues solved, not moved. You can read about the actual numbers and classroom sizes by sending an email request to: lawrscott@hotmail.com
3. The district wants to split Foxx Creek at Garvey Ln. We would love for our neighborhood to stay whole, and keep our children together. As neighbors we want our children to be together, and we rely on each other. Many of us will be at a disadvantage because the convenience of having our neighbors helping hands may no longer be an option for us. We appreciate your support and ask that you pass this information around to help us get even more support from Foxx Creek and from the community. Please get signatures with us and join us in helping fight for our Foxx Creek children. We only want what's best for them and their education.
4. The time change in general will be difficult for the children to adjust to and the parents as well for several reasons. It will have a major impact on families and their current schedules and routines. Many parents who came from CES had difficulty changing their schedules to coincide with GES time. With the new school changes there will be new times to adjust to, and parents will once again have to go through the trouble of switching things around at their jobs. Older siblings will not be able to assist parents with their younger siblings, i.e., babysitting, getting the younger ones off busses, etc. If parents are unable to readjust things with their jobs they will be forced into looking at other alternatives which could cost them money.
5. Parents in Foxx Creek are going to face problems with keeping their children in their current after school child care facilities because busses will not be able to take students to their daycare if it's in another school zone. So parents are inconvenienced in having to look for new child care facilities. This could be problematic as parents may not be able to get their children in different after-school programs as most places already have waiting lists. Not only is this a great inconvenience to parents, but as they are switching their children into new after school programs businesses will suffer as they lose children to other daycares. This will also affect the children who are already being forced to adjust to a new school, but now they are being forced to adjust to new daycares, so some of them will be going through two major transitions at once.
If you are on Facebook you should connect with the Foxx Creek Subdivision page to stay informed. And please don't forget to attend the meeting on April 22nd when the board will vote on the school zone change. The more people we have in attendance, the bigger impact we will make.
Links