Stop \"upscale\" puppy-mill pet stores now!
1107
people have signed this petition.
Add your name now!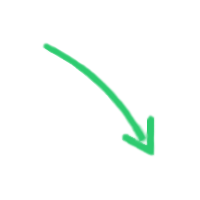 1107

people

have signed.

Add your voice!
Maxine K.
signed just now
Adam B.
signed just now
Almost everyone has heard of the same old chain pet stores selling mistreated, poorly bred animals and have taken action through protests and boycotting. This is good--but the same old puppy-mill villains are trying to put a new, hip face on the same old lie. Recently, a few executives formerly of Ikea and The Gap developed and opened what they call a \"lifestyle\" store called Woof & Company, focusing on high-end (read: high-price) puppies and pet supplies. Despite the fact that the executives claim to be in touch with breeders in the store areas, the truth is that they receive their puppies from the Hunte Corporation, an infamous puppy-mill outfit which has also been linked to negligent and poorly-kept chain pet stores. Unlike chains such as Petco or Petsmart, both of which feature local humane society adoptions, this new store will charge anywhere from $750 to $1800 for a \"purebred\" puppy with an expected profit margin of 50%. By culling former executives from trendy businesses like Ikea and The Gap, it\'s clear that the parent company, Meridian Venture, has a specific goal in mind: to capture the minds of impulse buyers who probably don\'t know what they\'re getting into when they buy a poorly bred, badly socialized animal when they\'d be better off rescuing from their local shelter or not having a pet at all. Pets should not be seen as disposable, and certainly shouldn\'t be bought on the spur of the moment. Protesters have already shut down one of Woof & Company\'s first stores in the Boston area, but the latest news is that they plan to reopen in other national locations doing business as Rufus. People who care about animals and want cruel corporations like Hunte shut down have already made a vital difference. I think we can do more to keep these stores from making a profit--maybe even from making it at all. Tellingly, Meridian Venture has no contact e-mail, but their website does provide phone number and address information along with names of their top executives. After you sign this petition, it may be worth your while to drop them a line telling them what you think. Thank you for helping America\'s neglected and unwanted pet population decline.
Sponsor
After being alerted to this by a fellow animal-lover on a German Shepherd Dog-owner message board, I was so furious that I really felt like I had to take action. The other members of this forum were very helpful in providing links to information about Meridian Venture, Woof & Company/Rufus, and a lot of animal-rights websites that have also taken notice. I don\'t presume to speak for my friends on the message board, but I do want to thank them all for helping me put this together.
Links
http://www.aspca.org http://www.nopuppymills.com http://www.meridian-venture.com