Stop online sales of Skin Candy brand Tattoo products through Blick Art materials
62
people have signed this petition.
Add your name now!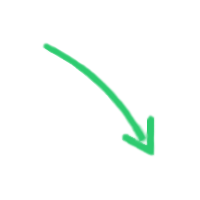 62

people

have signed.

Add your voice!
Maxine K.
signed just now
Adam B.
signed just now
Newest update as of: 4/5/2012....Blick has set in their policy to make sure that they do not sell tattoo supplies (inks) to under 18 individuals, as well as to unlicensed artist with intent to inject the pigment as a tattoo, further more TAU has been in contact with August  from Skin Candy/ Bloodline , and he assures me he has no intentions of selling his products to the general public, he also agrees that these third party suppliers are the problem mainly, and he and others are also working on ways to gain back control of the supply part of the industry. We at TAU can only trust was is said and published and consider this a huge achievement, especially if the word is kept. only time will tell. We will be adding more suppliers to our list below but for the time being we will remove skin candy from it as well as Blick art supplies. On another note, for now Sears has also removed the sell of tattoo supplies from their online store. most show up, but will not add to basket or shows unavailable . We will keep an eye on this too.

3/12/2012
DON'T SIT ON UR REAR ENDS GUYS. DON'T LET THIS STUFF HAPPEN. IT IS TIME TO STAND UP FOR OUR INDUSTRY. NO MORE OF THIS STUFF WILL BE ALLOWED....... WE WILL THIS WEEK TAKE THIS FIGHT TO THE EPA, DEA, FBI AND ANY OTHERS WE NEED TO TO STOP IT. WE NEED YOU GUYS WITH US IN THIS FIGHT. ENOUGH IS A ENOUGH! Skin Candy listed recently one of their new suppliers as Blick Art Supplies which is a national retail art supply chain that sells to any Jon Q Public it's products. The problem is we believe it is their full intentions of selling tattoo pigments to the general public where any Joe Blow whom suddenly decides he wants to all of a sudden learn or start to tattoo can get easy access to these products. Uneducated, unsafe, unclean tattooist whom tattoo out of their homes, sheds, and where ever else they decide to set up are called Scratchers. These scratchers are very unsafe for the public and must be stopped, they can kill someone. One way to slow down or stop the Scratchers is to prevent sells to them of supplies or stop their supply chain. This petition is of just that. We must not allow another generic retailer's to sell tattoo supplies to the general public. It not only is unethical but allows these scratchers easier access to supplies. Help us stop this from happening. sign this petition and get the balls rolling in our court! for more information go to our website or our facebook.
Just so you know. We are also going after all suppliers whom sell supplies to unlicensed body modification artist. It's war they want, then it's war they will get.....If you sign this petition, you will be signing to ban sales of all body modification supplies by all suppliers to any and all illegal, uneducated, unsafe, unclean unlicensed body modification artist.
Here is a list just to show of some of the suppliers....there are others and we will add them all as we gather a complete list:
PLEASE EXCUSE ANY MISSPELLING OR GRAMMAR, AS WE ARE TERRIBLY BUSY AND GET TO THIS AS BEST AS WE CAN.
LIST OF SUPPLIERS ARE BELOW, WHOM ARE KNOWN TO SELL SUPPLIES TO THE GENERAL PUBLIC WITHOUT FEAR OF THE DANGERS THEY ARE UNLEASHING ON THE WORLD.
Sponsor
TAU - Tattoo Artist United
Links