Say NO to pesticides on Yorktown fields and pools!
14
people have signed this petition.
Add your name now!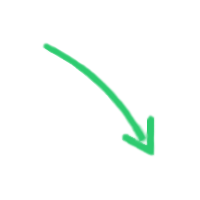 14

people

have signed.

Add your voice!
Maxine K.
signed just now
Adam B.
signed just now
*** STOP the use of pesticides on Yorktown Athletic fields and pools now!! *** THE TOWN BOARD WILL DECIDE ON TUESDAY, APRIL 28 AT 7:30PM WHETHER TO USE PESTICIDES OR NOT. PLEASE SIGN NOW! 1. Did you know that the Town of Yorktown has been appying pesticides to town athletic fields and the two town pools 2. Did you know that children playing on the grass at the town pools are coming into contact with grass treated with pesticides 3. Are you aware that these pesticides are linked to a number of acute and chronic health problems 4. Are you aware that these pesticides may cause cancer 5. Did you know that Westchester County Government uses natural non-toxic methods instead of pesticides on County owned land We need to let the town know we don't want pesticides anywhere near our children! 1. Please sign this petition and invite everyone you know to do the same 2. Attend the next town board meeting at Town Hall on April 28 at 7:30pm and tell them you want non-toxic organic lawn care. If Westchester County can use non-toxic methods on county property, so can Yorktown. 3. Contact Supervisor Don Peters dpeters@yorktownny.org 914-962-5722 x271 and Councilman Matt Metz mpmetzsq@aol.com 914-243-5563 and let them know how important this is to you. THE TOWN BOARD WILL DECIDE ON TUESDAY, APRIL 28 AT 7:30PM WHETHER TO USE PESTICIDES OR NOT. PLEASE ACT NOW! This petition will be give to the decision makers. Please make sure to sign ASAP! For more information: Dr. Daniel Lefkowitz 245-8671 or dlefko7107@optonline.net Thank you for helping to safeguard our children!
Sponsor
Yorktown Very Concerned Residents
Links
For the price of green lawns, children are being poisoned. "... soon after playing barefoot on the grass, the couple's daughter developed a rash all over her body, her urine turned dark brown, and she ran a high fever. Her doctor prescribed antibiotics, but her condition grew steadily worse. Her hands and feet swelled to twice normal size, blistered, and peeled. Her lips turned black and bled. Years later she is still permanently prone to headaches and has 40% hearing loss in her right ear.(19)" http://www.cqs.com/elawn.htm Pesticides engulf the home and are easily tracked inside, readily inhaled and absorbed through the skin. They do harm by attacking the central nervous system and other essential organs. Symptoms of pesticide poisoning are often deceptively simple, commonly mis-diagnosed as flu or allergies. They include, but are not limited to, headaches, nausea, fever, breathing difficulties, seizures, eye pains, vomiting, cramps, diarrhea, sore nose, tongue, or throat; burning skin, rashes, coughing, muscle pain, tissue swelling, blurred vision, numbness and tingling in hands or feet, incontinence, anxiety, irritability, sleep disorders, hyperactivity, fatigue, dizziness, irregular heartbeat, high blood pressure, spontaneous bleeding, and temporary paralysis. Long-term consequences include lowered fertility, birth defects, miscarriages, blindness, liver and kidney dysfunction, neurological damage, heart trouble, stroke, immune system disorders, menstrual problems, memory loss, suicidal depression, cancer, and death.