No New McDowell
630
people have signed this petition.
Add your name now!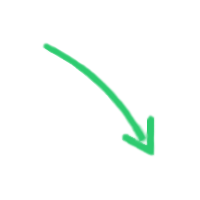 630

people

have signed.

Add your voice!
Maxine K.
signed just now
Adam B.
signed just now
We the undersigned, are concerned citizens who urge our leaders to act now to allow for a public referendum of approval, relating to all Millcreek Township School Board affirmed plans for renovation to, or demolition of, McDowell High School, and, McDowell Intermediate High School, passed by the Millcreek Township School Board.

This petition represents the voice of Millcreek Residents requesting the right to vote on renovation and demolition actions.

MILLCREEK RESIDENTS: Please note in the comment box that you are a Millcreek Resident

ANONYMOUS cannot count as a signature. Thank you.

Please share this petition.  Comments welcome! Comments important!
MISSION STATEMENT OF NO NEW MCDOWELL
"We are FOR the repair, renovation, correction of defects, elimination of "critical or hazardous" situations and "some" educational/structural approach in the curriculum and to better utilization of space for the students"
"We are AGAINST the financial mismanagement or fiscal irresponsibility of proposed projects that do not provide a return-on-investment and are not necessary in light of the current economic environment and are more of the "wants" than the "needs" of the students."
CALL TO RESIDENTS: WRITE A LETTER TO THE EDITOR! EXAMPLE: NOLAND CANFIELD PUBLISHED Nov. 4th 2012
Nolan Canfield wrote this LTE. This letter embodies the attitude of too many Millcreek citizens to be ignored! Way to go Nolan! 
Millcreek 
Township School District officials are hoping a new website will help district residents see how the $94 million McDowell project will move forward and why it is necessary.

Assistant Superintendent William Hall admitted two years of public discussion hasn't
always been crystal clear. Really? Fact is, this is not by accident. The School Board knew that its long-range plan to destroy a solid building and a better-than-average athletic facility would not be well received by the vast majority of residents.

In May, a private poll verified the negative public sentiment. Individuals have spoken out at school board meetings, as well as in continuous letters to the editor against this project. Finally, in July, our arrogant board voted to proceed with its agenda. As Millcreek schools Superintendent Michael Golde continues to promote the worth of the project, one senses that our teachers have been cautioned not to speak against it. I guess the anti-bullying program pertains only to our students.

The fact remains that a handful of self-important individuals have come together to promote their own agendas. They have dictated to our community a massive, long-term, unnecessary cost, in the face of seriously poor economic times.

The clarity of a better website will not sell the values of a profoundly bad project at the worst possible time. Long after the school board has been voted out, and the superintendent has moved on, we, the residents, would be left dealing with the expense and mess.

Nolan Canfield|Millcreek Township

THANK YOU NOLAN!
Sponsor
Find us on Facebook: No New McDowell www.nonewmcdowell.com Details on how to get signs and stay involved, meetings and more.
Links