No Bill 94
1498
people have signed this petition.
Add your name now!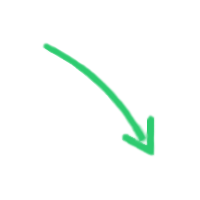 1498

people

have signed.

Add your voice!
Maxine K.
signed just now
Adam B.
signed just now
No Bill 94 Coalition is made up of concerned individuals, organizations and grassroots movements that are demanding that the proposed Quebec legislation, Bill 94, be withdrawn immediately.
Quebec Premier Jean Charest has proposed legislation which, if approved by the National Assembly of Quebec, would deny essential government services, public employment, educational opportunities, and health care to people who wear facial coverings. Bill 94 specifically targets Muslim women who wear the niqab (face veil). The bill is an exaggerated response to a manufactured crisis that will allow the government to deny women services to which they are entitled. A truly democratic society is one in which all individuals have the freedom of religious expression and a right to access public services.
Although touted as a step toward gender equality, Bill 94, if approved, will perpetuate gender inequality by legislating control over women's bodies and sanctioning discrimination against Muslim women who wear the niqab. Instead of singling out a minuscule percentage of the population, government resources would be better spent implementing poverty reduction and education programs to address real gender inequality in meaningful ways. Barring any woman from social services, employment, health, and education, as well as creating a climate of shame and fear around her is not an effective means to her empowerment. If Premier Charest's government is truly committed to gender equality it should foster a safe and inclusive society that respects a woman's right to make decisions for herself. Standing up for women's rights is admirable. "Rescuing" women is paternalistic and insulting. Further marginalizing Muslim women who wear niqab and denying them access to social services, economic opportunities and civic participation is unacceptable.
Forcing a woman to reveal part of her body is no different from forcing her to be covered. Both the federal Conservative and Liberal parties have expressed support for Bill 94, which raises the very real possibility that similar legislation will be proposed across Canada. We demand that Bill 94 be withdrawn immediately, as it has no place in a democratic state that values autonomy, liberty and justice . No Bill 94 Coalition is made up of concerned individuals, organizations and grassroots movements that are demanding that the proposed Quebec legislation, Bill 94, be withdrawn immediately. We invite all individuals and groups of conscience inside and outside of Quebec to publicly or privately endorse this statement.
***** Le premier ministre québécois Jean Charest vient de déposer un projet de loi qui, s'il est approuvé par l'Assemblée nationale du Québec, priverait de services gouvernementaux essentiels, d'emplois dans la fonction publique, d'occasions de s'instruire et de soins de santé les personnes qui portent des vêtements faciaux. Le Bill 94 vise spécifiquement les Musulmanes qui portent le niqab (voile facial). Ce projet de loi constitue une réaction exagérée à une crise fabriquée de toutes pièces qui va permettre que l'on prive des femmes de services auxquels elles ont droit. Une société réellement démocratique en est une où chaque personne dispose de la liberté de religion et d'un droit d'accès aux services publics.
Bien qu'il soit vanté comme un pas vers l'égalité des sexes, le Bill 94, s'il est approuvé, perpétuera l'inégalité entre femmes et hommes en enchâssant dans une loi le contrôle du corps des femmes et en endossant une discrimination contre les Musulmanes qui portent le niqab. Plutôt que de s'en prendre sélectivement à une proportion minuscule de la population, le gouvernement ferait un meilleur usage de ses ressources en adoptant des programmes de réduction de la pauvreté et des initiatives d'éducation populaire, pour pallier la véritable inégalité des sexes de façons significatives. Priver toute femme de services sociaux, d'emplois, d'accès aux soins de santé et à l'éducation, en plus de créer autour d'elle un climat de honte et de peur, n'est pas une façon efficace de l'aider à se donner du pouvoir. Si le gouvernement Charest tient réellement à promouvoir l'égalité des sexes, il devrait favoriser une société sécuritaire et inclusive qui respecte le droit de chaque femme de prendre ses propres décisions. Prendre parti pour les droits des femmes est admirable; les « secourir » de la sorte est paternaliste et insultant. Et il est proprement inacceptable de marginaliser encore plus les femmes musulmanes qui portent le niqab et de les priver d'accès à des services sociaux, des occasions économiques et d'une participation à la société civile.
Forcer une femme à dévoiler une partie de son corps n'est pas différent de forcer celle-ci à se couvrir. Comme les partis fédéraux Conservateur et Libéral ont exprimé un soutien au projet de loi 94, il est plus que possible qu'une loi semblable soit déposée pour l'ensemble du Canada. Nous réclamons le retrait immédiat du projet de loi 94, car il n'a pas sa place dans un État démocratique qui valorise l'autonomie, la liberté et la justice.
La Coalition Non au Bill 94 est un regroupement de personnes, organisations et mouvements populaires préoccupés qui réclament le retrait immédiat du projet de loi 94 du Québec. Nous invitons l'ensemble des personnes et organisations de bonne volonté, qu'elles vivent au Québec ou ailleurs, à endosser publiquement ou de manière privée la présente déclaration.
Sponsor
http://nonbill94.wordpress.com/
Links