Non-Toxic Infill Only in Concord Turf Fields
236
signers.
Add your name now!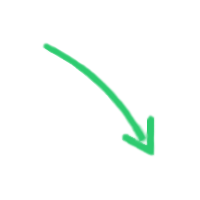 236

signers.

Almost there!

Add your voice!
Maxine K.
signed just now
Adam B.
signed just now

To the Members of CC at Play and the Concord-Carlisle Regional School Committee:

We Citizens of Concord and Carlisle are concerned about the many known toxins and carcinogens contained in crumb rubber. There are no long-term scientific studies that have specifically examined the link between turf field use and adverse health effects, such as cancer, that take many years to develop. However, there is extensive scientific data documenting extremely harmful effects of these toxins through exposure in other contexts. Therefore, we believe that exposure to these toxins through turf field use must be considered dangerous for our children and the environment.

We ask that, instead of crumb rubber, you choose to install one of the many non-toxic infill options that have been implemented successfully in turf playing fields in other communities. If the cost of non-toxic infill is somewhat more expensive than crumb rubber, the additional expense is thoroughly justified in response to the concerns of many parents and citizens of Concord and Carlisle, who do not want our children, our soil, and our water contaminated with these toxins.

The World Health Organization's IARC (International Agency for Research on Cancer) is the world's leading authority on classification of carcinogens. Crumb rubber contains several toxins classified by IARC in Group 1, its top rating, reserved for only the most dangerous carcinogens that have been definitely proven to cause cancer in humans. The Group 1 carcinogens found in crumb rubber include benzene, trichloroethylene, and arsenic.
http://monographs.iarc.fr/ENG/Classification/Class....

Other toxins of concern include: carbon black (carcinogen), benzothiazole (skin & eye irritant, harmful if swallowed), butylated hydroxyanisole (carcinogen), 4-T-octyl phenol (corrosive and destructive to mucous membranes), phthalates (suspected developmental toxin), PAHs (suspected cardiovascular or blood toxin), manganese (gastrointestinal or liver toxin), halogenated flame retardants (endocrine disruptor), and neurotoxins such as heavy metals, naphthalene, and ketones. For a list of toxins the EPA has identified in crumb rubber, see:
http://www.epa.gov/nerl/features/tire_crumbs.html
http://www.ehhi.org/turf/turf_chemicals_in_tires_0....

These toxins can be inhaled during field use, absorbed through the skin on contact, or ingested by young children, goalies diving into the turf, or players drinking from water bottles with crumb rubber particles stuck to them. Furthermore, a staggering 3 tons of crumb rubber pellets carrying these toxins leave the turf fields each year, carried out on our children's shoes, clothing, and water bottles, and into our homes, soil, and waterways. Because crumb rubber is toxic waste, it is illegal to dispose of it even in our landfills. Therefore we must prevent the dispersal of several tons of toxic crumb rubber from the turf fields throughout our town each year.

There are many communities who have chosen to install non-toxic infill in their turf fields because of the concern about exposure to these toxins. Below are a few examples:

Swampscott, MA: silica sand infill
http://swampscott.wickedlocal.com/article/20150415....
Newburyport, MA: Envirofill, 100% colored sand
http://www.newburyportnews.com/news/local_news/por....
Pleasantville, NY: organic coconut and cork fill
http://www.theexaminernews.com/pville-school-offic....
Gaithersburg, MD: Limonta Geo Turf organic coconut husk, rice, and cork fill
http://towncourier.com/city-hits-home-run-with-org....

Thank you for considering our request.
This petition was created by Grass Fields for Safe Sports. To join our email list, contact Bridget Neale Paris bridgetnealeparis@gmail.com .