STOP HORSE SLAUGHTER THREW OUT THE WHOLE NATION!!!!!
23
people have signed this petition.
Add your name now!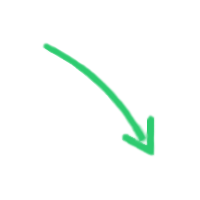 23

people

have signed.

Add your voice!
Maxine K.
signed just now
Adam B.
signed just now
My question to the world is why the hell would you want to throw these animals away. I want everyone, everywhere to think twice about what they are doing to these beautiful creatures of God. There are no reasons for horse slaughter. Some people might like horse, but NEVER in my life have i heard someone say, \"well excuse me i have to go cook my horse meat now,\" yes i have heard cows, chickens, and so on, but they are put on this earth for that.NOT HORSES!! horses are very talented animals and to put all of that away is just plain sick! Then there are those people who want to put the horse out of its misery because they believe that the animal is crazy. Give the thing a chance. Dont just throw a life away. I had a horse once who was pretty crazy. I got him at an auction and i thought that he was PERFECT! well i found out that he was on drugs when on i got him. When i took him home and got on him, he reared, bucked and carried on. He was a maniac! and the first thing that i wanted to do was give him away, even to the meat locker. I was getting ready to, but i had a strong feeling in my heart to not do that. SO i didnt (and let me tell you my mom wasnt happy about that since he broke my arm..) I started working with him slowly, starting on ground work, and eventually was back in the saddle. I had a trainer come out and the first thing that they told me was that this horse had potential to do anything. Well i am in many shows now with the horse and he is my best friend. I really dont know what i would do without him. i know that there are so many more of those out there. So why not give it a chance, and if you dont have the \"time\" to train or work with the horse, find someone who will. Horse slaughter is like murder. Killing with no reason. STOP HORSE SLAUGHTER TODAY AND MAKE A DIFFERENCE!!!!!
Sponsor
http://www.ipetitions.com this is my sponser and they have helped me make a difference today on horse slaughter! They have given me the option to start a petition and end the misery of these horses. If you have any questions or want to log in and start a petition yourself then go to them. THey have helped me so much and many others who want to do something. They have the options to have petions on abuse of childre, stop gays and lesbians, and really anythning that you would want to put an end to!