Stop the STAR(S) WARS!
16
people have signed this petition.
Add your name now!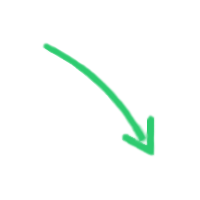 16

people

have signed.

Add your voice!
Maxine K.
signed just now
Adam B.
signed just now
This is a 2011 - until changes are made - petition to the bureaucratic Nanyang Technological Univerity (NTU) administrative board that governs our fright-inducing course registration system. The system called STARS or sometimes unaffectionately termed star(s) wars follows a fastest-fingers-first rule rather than the more common bidding system employed by NUS and SMU. This puts anyone with a lousy computer, lousy internet, bad luck, and bad location at a disadvantage. Every year, students in NTU suffer a great deal of stress and emotional pressure before the clock strikes the exact hour when STARS opens up for registration. We click relentlessly from a minute before in an attempt to battle out for the courses resulting in split-second victories and defeats. For the victors, its an amazing day filled with great relief. For the rest, it's a mad scramble to add just about any course they can. When there are no more slots after the mad dash, we have to resign ourselves to fate and the mercy of the admin board by appealing to them to let us take courses in our very own major (electives are another major headache). Many years have gone by since this system was implemented, and year after year, students suffer from undue stress and worry. We need to put a stop to this now. There are many other models for us to base our system on (see below). We came to university to receive a higher education, to learn, to gain more knowledge and to graduate with a good certificate. We didn't pay to come here and fight for the courses we wanted to take, to battle out to gain knowledge we wished to gain, pick up a totally unrelated course we would never consider otherwise, to miss out on a well-rounded syllabus of our own majors, simply because the system is an unfair one that pits the students against one another not by anything else except quick technology and a lot of luck. Let's stand up for our own rights as students of a university claiming to provide good education to their pupils. NTU has on its agenda, a new medical course and a new earth sciences course. But despite the attempts to provide more flexibility in choices, the main issues their students face are still not solved. The STARS registration is one among many. We thus appeal to the school to change this system to one less obfuscated, less bureaucratic, and friendlier to students who truly wish to pursue a better education. Consider these models: 1) Bidding system, improving on those employed by NUS/SMU. 2) A system favoured by many world class universities: 2 lists or more for students of each major to choose from, 5-6 courses per semester required with at least 2 from each list. Some universities do not include compulsory courses in the list which are already pre-registered. Rooms are then matched to class size of pupils signing up for each respective course, so that it follows the STUDENTS' preferred courses and hardly anybody gets rejected. Very unpopular classes are removed from the list. 3) United, cohesive board across all the different divisions so that not all the GER PE science modules are overlapping on the same time slot, effectively preventing students from choosing any if their major core courses clash. 4) Open to many brilliant suggestions by NTU students! Thank you fellow students!