Stop the Senseless Reshuffling of LASD Kids
54
people have signed this petition.
Add your name now!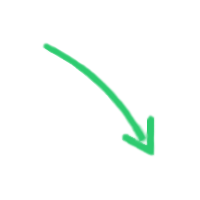 54

people

have signed.

Add your voice!
Maxine K.
signed just now
Adam B.
signed just now
We the undersigned hereby request that the LASD School Board limit the unnecessarily disruptive impact of their June boundary decision on 800 district students by doing the following: Relaxing the strict grandfathering rules to include current 4th (and possibly 3rd) Graders. Increasing the length of time for new intradistrict transfers to TWO years from the board\'s newly adopted ONE year rule. This will insure that older students will not be forced to switch schools to attend sixth grade or in the middle of a two-year middle school program and that their siblings may avoid being ousted during this period as well. Making provisions for overflowed families who have already been wronged once by now giving them a fair choice about what school to attend. Background info: LASD Superintendent Tim Justus recently admitted that the June 2007 boundary decision will now effect over 800 district students (over 20% of the LASD\'s K-8 student population) NOT the 387 originally touted last summer. Studies show that changing schools can result in students falling behind up to six months academically, but more importantly, can result in increased stress and pressure- a volatile combination, especially in the critical teen and preteen years. Among those scheduled to be uprooted are 1. families residing in areas newly assigned to another attendance area, including many which can currently walk to a school their neighborhood has attended for the past 50 years. 2. Intradistrict transfers who had oral and even written commitments that they could attend their transfer school until they matriculated out. 3. Families who were originally unable to attend their school of residence due to lack of space and are now being forced BACK, whether or not they now prefer to remain in their adopted school. Despite their earlier injustice, their only recourse is to apply for an intradistrict transfer and risk the instability of having to re-apply EVERY year thereafter under the new rules. If they hesitate to do so, or their transfer is denied, they WILL be moved, and still others will be moved out to make room for their reluctant return. (NOTE: At the same time the Board has severely limited the longevity of any future intradistrict transfers, they will continue to honor an agreement to give 5-7 year INTERdistrict transfers to Los Altos Hills residents from the Palo Alto Unified district in an effort to fill up the new Bullis-Purisimma. ) Tim Justus also admitted that the newly approved BCS (Bullis Charter School) preferences will impact the numbers upon which all the boundary decisions were made. If the district loses its pending lawsuit against the charter school, the current boundaries may need to be readjusted YET again in the next couple of years, one more reason to disrupt fewer kids now until the full impact of this preference can be examined. The primary urgency for moving so many students now rather than Tim Justus\' originally recommended phased implementation of the boundaries is NOT the immediate overcrowding of Almond and Santa Rita in the next couple of years but the pressure from some constituents to open Bullis-Purissimma as a K-6 school in 2008.
Sponsor
The sponsor of this petition is a concerned LASD parent who wishes to mitigate the adverse effects of this disruption on the district\'s children.