CP Residents Against Unnecessary Stop Signs
27
people have signed this petition.
Add your name now!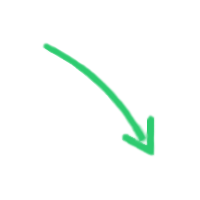 27

people

have signed.

Add your voice!
Maxine K.
signed just now
Adam B.
signed just now
The College Park Homeowner's Assocation (HOA) Board of Directors (BOD) has submitted a request to the City of Irvine asking the City to install new crosswalks with STOP SIGNS at the intersection of Poplar and Sawleaf. While this stems from good intentions -- the safety of school children from outside of College Park crossing that intersection -- it seems that this particular solution is not well planned or thought out.

IN PARTICULAR, the stop signs will require a complete stop to each and every driver that uses that intersection 24 HOURS A DAY. Crosswalks alone, on the other hand, require vehicles to stop when pedestrians are present. Both long-time and short-time residents know that, for more than 95% of a typical day, there is no pedestrian traffic at this intersection and, therefore, stopping every driver becomes unnecessary.

FURTHERMORE, the stop signs are expected to cause a severe impedement to homeowners and residents that try to enter Sawleaf from Redwood Street. Studies and trials of the planned stop signs may indicate that residents of Oak, Redwood, Beach, and Fir will be forced to use alternative paths to exit the community during their morning commute. Unfortunately, the only alternative path is via Fir to reach Chaparral. As this path runs adjacent to the school and its entrance, it is already severely congested in the morning. Furthermore, it hardly seems "safer" to drive additional traffic TOWARD the school, if the aim is to minimize the likelihood of vehicle-pedestrian interaction.

FURTHERMORE, it is a fact that it is a STATE LAW that vehicles must yield to pedestrians in crosswalks. As such, there is no real need to augment the crosswalks with stop signs. Rather, children (or anyone, at any time) using the crosswalk will, effectively, be afforded the same benefits as they would if there were stop signs. The key difference, of course, is that drivers entering the intersection for the vast majority of the day when school children are NOT present will not be required to make a complete stop before exiting the tract via Poplar.
FINALLY, to our knowledge, since College Park was first opened in 1972, there has not been a single pedestrian-involved accident at this intersection.

At the end of the day, this issue boils down to responsible traffic engineering. It is probably unanimously agreeable that everybody is interested in considering SMART AND REASONABLE CHANGES that would increase the safety of school children on their way to and from school. However, the "costs" (in the form of inconvenience and increased likelihood of being cited for incomplete stops for every hour of every day) need to be responsibly juxtaposed with the benefits of additional safety this proposal may be realistically expected to afford.
In lay terms, we all agree that "safe is good." However, overly safe is not very much better than "safe enough." But overly safe does bear the costs and burdens described above. We are for a responsible, effective, balanced solution to the perceived problem of pedestrian safety at this intersection. We are clearly not interested in overly safe merely because of the misconception that "safer is always better."

Rather than make a "knee-jerk" reaction that inconveniences 100% of drivers 100% of the time, the City should be forced to reconsider other alternatives (of which there are many) that would afford the same level of safety while greatly reducing the burden on drivers.

The representative from th

e

Irvine Police Department made a very clear and alarming statement

at

a recent Board Meeting discussing this issue. He said that we should
"make no mistake. The vast majority of citations issued [for failing to come to a complete stop] will be issued to the residents of College Park."
How long will it be until you, a family member, or friend rolls through one of those stop signs at 10:00 PM going 3 MPH?

Why -- oh, why - would we voluntarily bolster the City's operating revenues when there are better solutions?

If you feel that the plan to install stop signs at the intersection of Poplar and Sawleaf should NOT be recommended/requested to the City of Irvine, please indicate your concern by signing the petition below. If, indeed, a significant number of College Park residents express dissent over this plan, the Board of Directors will be presented with tangible evidence that they are not properly representing the desires and wishes of the College Park residents, as they are chartered to do.
If you would, please consider putting your street name in the Comment field, it will help us prove that our signatures are "valid," if it comes to that. Thanks!
Links
A
very relevant summary
of the Federal Guidelines for appropriate use of all-way stops. This document clearly indicates that the intersection should NOT receive an all-way stop!
A
pamphlet published
by the Institute of Transportation Engineers (ITE) that most of the previous link's information came from.
Another ITE document
that discusses pedestrian crossing safety and clearly illustrates how the intersection SHOULD be set up. Guess what... no stop signs!
The simple
Google Search
I used to locate a bunch of these articles to "support the cause." Use this or your own to see if you can find other articles more specific to California, Orange County, or Irvine!