Obama Supporters Say No to Joint Ticket
13
people have signed this petition.
Add your name now!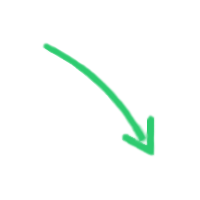 13

people

have signed.

Add your voice!
Maxine K.
signed just now
Adam B.
signed just now
Dear Senator Obama, We, the undersigned supporters of your candidacy for President of the United States of America, respectfully request that you do not consider the proposition of a joint ticket with the Junior Senator from New York, Hillary Clinton. Throughout this campaign you have demonstrated yourself to be a leader who represents the highest values and aspirations of the American people. In both substance and style you have appealed to our earnest desire for change. You have reminded us of what is possible and of our joint responsibility to make positive change happen. In sharp contrast, Senator Clinton and her surrogates have perniciously and consistently engaged to the most sinister, base and divisive tactics employed in modern American politics. How would the two of you co-exist in the White House One leader calling the American people forth to realize a higher vision of whom and what we can be, while the other is busy unloading the kitchen sink. We deserve better. How would a White House divided against itself stand We understand that the forces of political expediency may converge in an attempt to sway your decision making under the pretense of doing what is best for the Democratic Party. Any irreparable damage to the Democratic Party as the result of this campaign is simply symptomatic of the many years of disconnect and disregard that the party has demonstrated in regards to loyal constituent groups across the country. They have taken us and our votes for granted and we have had enough. The road to victory is often paved in defeat. If the Democratic Party is shaken to its core over the results of this election, we say - So be it-. Every significant social movement that has occurred in the history of this nation has involved the dismantling of existing systems and structures and replacing them with something new. Perhaps a New Democratic Party, one more attuned to the voice of constituents and responsive to our needs will emerge from the ashes of our discontent. We are supporting the emergence of an Obama White House. We are not looking for Obama-lite. Senator Clinton and her surrogates have shown us who they are and we believe them. Please dismiss the calls for a joint ticket, in any configuration, with Senator Clinton. We eagerly await January 9, 2009 as the dawning of a new day. Your inauguration as the 44th President of the United States of America will mark not only a historic election but a historic partnership between the Presidency and the People. Together, we will move forward in doing the work necessary to ensure the full manifestation of our greatest hopes and brightest dreams. Sincerely,
Sponsor
We are supporters of Senator Barack Obama who want to ensure that Hillary Clinton has no place -not first and not second- on a joint Democratic ticket during this Fall\'s election.