NoiseFreeTexas.org
443
signers.
Add your name now!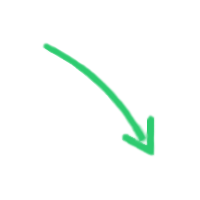 443

signers.

Almost there!

Add your voice!
Maxine K.
signed just now
Adam B.
signed just now
NoiseFreeTexas.org
Petition
To Our Elected Officials,
Re: Texas Penal Code
Title 9. Offenses Against Public Order and Decency
Chapter 42. Disorderly Conduct and Related Offenses, Sec. 42.01 Disorderly Conduct
(2) a noise is presumed to be unreasonable if the noise exceeds a decibel level of 85 after the person making the noise receives notice from a magistrate or peace officer that the noise is a public nuisance.
As citizens of the State of Texas, and constituents of your county and district, we respectfully request that the current noise statute of the Texas Penal Code be changed to reflect a healthy and acceptable noise level of 60 - 65 decibels (dbl), 7pm to 7am (sundown to sunup), in lieu of the current and unacceptable 85 decibels (dbl). We request that state and national holidays, ISD events, professional sporting events, and the discharge of firearms, etc., be exempt.

The current 85 dbl. isn't neighborly and discourages a healthy rural lifestyle. A decibel reading of 60 – 65 decibels will ensure that a 45 dbl. reading will be in our homes. 45 dbl. is the noise level of normal indoor conversation.
We also request the new statute to specify that the decibel reading, upon investigation, be taken at the property line of the noise source to ensure a decibel of reading not over 65 decibels. Please specify noise meter readings are to be taken at the noise source. It's also important for the noise level to be measured using the C-weighted decibel meter, which measures low frequency bass vibrations.
To live close to a business that generates a constant 85 dbl., till all hours of the early morning, is unbearable. The low frequency bass sounds and vibrations travel several miles from the noise source, and have the capability of entering our homes through windows and up foundations. Disruptive noise prevents normal interior conversation, prevents and disrupts sleep, and negates a healthy lifestyle. Most distressing is that disruptive noise prevents the peaceful enjoyment of our homes and property.
According to Science World, (3/25/02), 85 dbl. begets hearing loss. 85 dbl. is the registered noise level for a subway, a lawnmower, or jets flying overhead. Disruptive noise has been scientifically researched and documented. Excessive exposure to disruptive noise is used as a successful military tactic. Living near or working under 85 dbl is unreasonable and an intolerable stressor upon neighbors and employees.
Please change the Texas Penal Code statute to reflect a maximum of 60 - 65 dbl., 7pm to 7am (sundown to sunup). This change will better protect all Texans from unreasonable noise inside our homes, and ensure a healthy rural environment for all.
All Texans should be afforded the right to a good night's sleep. We rural Texans want to live in peace and quiet. Please help us.

GOOD TEXANS KEEP THEIR NOISE TO THEMSELVES
LET'S KEEP THE PEACE IN RURAL TEXAS
Links