Noida Authority : Organise awareness campaigns on stray dogs in apartment complexes
51
people have signed this petition.
Add your name now!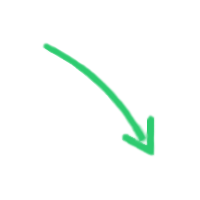 51

people

have signed.

Add your voice!
Maxine K.
signed just now
Adam B.
signed just now
How to save children/senior citizens in gated societies of Noida from stray dogs?
There has been a lot of complaints by residents in Noida's gated societies in Sector- 78 that stray dogs inside their campus bite their children. The popular opinion is -- put the dogs to sleep or thrown out of the area.
I urge Noida Authority to start an awareness campaign in Sector -78's gated societies to tell people how to to deal with stray dogs and keep the problem of dog bites away. Please spread awareness about laws for the victims of dog bites and also laws that protect stray dogs and dog feeders.
It is important to acknowledge the fear of kids, elderly parents and pregnant mothers from stray dogs. This fear is there because there is no awareness among people on how to deal with the problem of stray dogs in an organised manner.
Gaurav Bansal, the assistant project engineer, public health, Noida, is carrying out awareness programmes in some sectors under his jurisdiction. People are understanding the issue when told about it.
But there is ZERO awareness in the new sectors of Noida including Sector -78.
I spoke a senior public health official who is in charge of Sector-78. He said, "I am with you" but "cannot do anything about it." He added, "If there is any abuse of stray dogs, put it on social media."
I could not convince him that the idea is not to confront those who are afraid of stray dogs, the idea is to tell people about the dos and don'ts on how to deal with stray dogs and deal with the problem of dog bites. I am listing the Urgent doable solutions for Noida Authority.
URGENT DOABLE SOLUTIONS/ACTIONABLE PLAN FOR NOIDA AUTHORITY:
1. Please plan sustainable awareness programmes in gated societies of Noida including that of Sector -78 to tell people how to deal with issue of stray dogs. The residents should be clearly told about the timeline of the routine vaccination and sterilisation drives [for controlling population of stray dogs] that the Authority is planning to conduct so that they feel reassured that the civic authority is with them in looking for a solution.
2. Tell residents to allow dog feeders to estimate total number of dogs and mark them. Residents should keep informing Noida Authority about the number of stray dogs living in gated societies so that sterilisation and vaccination unit can send teams to pick them up regularly for one-time sterilisation and annual vaccination . The residents have to allow the re-entry of the dogs after vaccination and sterilisation.
3. Tell residents about legal rights if dog bites them: The Supreme Court in 2015 stated one can seek compensation from state government & municipal body. Residents should be told harassing dogs or feeders or blaming the feeders for dog bites is not legally permissible. Tell residents that dogs don't bite under the instruction of dog feeders, the dogs bite as a defense mechanism if people irritate them.
4. Tell management/ Apartment Owners' Association (AOA) of apartment complexes to designate place/s of feeding the dogs. Dog feeders HAVE to maintain cleanliness. [Animal Welfare Board of India]. The DESIGNATED area has to be a properly lit inside the society. It SHOULD BE ONE WHICH is spacious and frequented by dogs and also safe for women to go in the evening. Dogs will take time to understand the designated place of feeding but dogs move around feeding areas by nature.
5. Tell residents, law protects dog feeders [Section 503 and 506 of IPC]. The security guard and management in the society I live in told me, "Law se society nahin chalta, yahan ke log ko kuttey kaat te hai, aap khana nahin de sake andar [The society cannot run by law. Dogs bite residents of this society, you cannot feed dogs]
6. Tell management to build dog houses near feeding area. One cannot build dog houses outside society- The Animal Birth Control (Dogs) Rules, 2001 prohibits removal & dislocation of dogs. One cannot expect all dogs to live inside these houses all the time.
7. Tell management to instruct security guards not to chase dogs with stick. The security guards under instruction of residents run after them with lathi. As per law, residents cannot employ security guards or anyone else [The Stray feeding guidelines, Indian government, 26.5.2006] to drive away dogs.
8. Tell management/AOA of society and security guards to use PEACEFUL/NON-VIOLENT methods: Tap legs. DO NOT tap lathi. Dogs become aggressive if humans are aggressive to them [Animal welfare board].
9. Direct management/AOA/residents to not use sedatives to dogs to calm them down. Regular use of sedatives in their food can kill dogs. Killing stray dogs is legally offensive. -- Noida Authority cannot allow this to happen. https://www.hindustantimes.com/cities/noida-news/residents-slip-anti-stress-pills-into-dog-food-to-calm-strays-101613498697923-amp.html
See video on other methods: https://www.youtube.com/watch?v=DEQ4SkIYfD42
TELL DOG FEEDERS ABOUT THEIR RIGHTS AND RESPONSIBILITIES

LEGAL PROVISIONS
Article 51A of the Constitutional Law of India, speaks about the duties of every citizen of India. One of these duties includes having compassion for living creatures. The animal lover is protected under the Constitution.
Section 503 of the Indian Penal Code 1860, provides that intimidation is a criminal offence which is cognizable. Anyone who threatens or intimidates any person taking care of dogs, is liable for criminal intimidation under Section 503 of Indian Penal Code and can be arrested without a warrant.
High Court passed an order asking the police to provide protection to dogs and dog feeders and has made it a PUNISHABLE OFFENCE IN CASE ANYONE RESTRICTS, PROHIBITS OR CAUSES INCONVENIENCE TO ANY PERSON FEEDING A STREET DOG OR RESORTS TO REMOVAL OR DISLOCATION OR KILLING A DOG.
SECTION 506:- IT IS A CRIME TO THREATEN, ABUSE OR HARASS NEIGHBOURS WHO FEED ANIMALS.
4. I.P.C. Section 428 and 429 provides SEVERE PUNISHMENT (up to 5 years imprisonment) TO PEOPLE RESORTING TO DISLOCATION, ABDUCTION, AND ACTS OF CRUELTY towards community animals or pets.
RESPONSIBILITY OF DOG FEEDERS
The law says, one cannot feed the dogs in the vicinity of children's park.
Maintain basic hygiene while feeding the dogs. Don't leave the disposable plates or the uneaten food behind. Don't throw stale food in open area for the dog to eat.
Mark the dogs. Ask Noida authority for vaccination and sterilisation of stray dogs you feed. Animal Welfare Board of India guidelines stated that feeding strays is a legally protected activity and also encourages caregivers and feeders to get these dogs vaccinated and sterilised.
AVISORY FOR ADULTS AND KIDS TO AVOID STRAY DOG BITES
1. DON'T PLAY WITH DOGS. DOGS ARE NOT HUMANS
2. TALK TO NEIGHBOURS WHO HAVE SMALL KIDS BUT HAD NO BAD EXPERIENCES WITH STRAY DOGS. ASK THEM HOW DO THEY REACT WITH A DOG AROUND.
3. DON'T LOOK AT EYES OF DOGS/ DON'T GIVE ATTENTION TO DOGS-THEY JUST WANT ATTENTION.
4. GIVE COMMAND BY HAND
5. DON'T SHOUT/SCREAM WHEN ONE DOG OR TWO OR THREE DOGS ARE PASSING BY.
6. DON'T POKE A DOG WHO IS RESTING/SLEEPING - THE DOG GETS IRRITATED AND TENDS TO BE DEFENSIVE
7. DON'T SHOW/THROW ANY OBJECT -- BADMINTON RACKET / STICK -- DOGS GET DEFENSIVE AND AGGRESSIVE
8. DOGS WILL NOT HARM IF THEY ARE LEFT ALONE