Fuzzy Math at OJRSD
12
people have signed this petition.
Add your name now!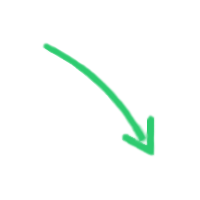 12

people

have signed.

Add your voice!
Maxine K.
signed just now
Adam B.
signed just now
DID YOU KNOW THE OJRSD IMPLEMENTED A MATH PROGRAM THAT IS HIGHLY CONTROVERSIAL AND HAS BEEN BANNED FOR USE BY CA AND TEXAS? THE TEXTBOOK HAS ALSO BEEN RATED AS "VERY POOR" AND THE PROGRAM HAS BEEN RATED AS "VERY POOR" BY INDEPENDENT REVIEW BOARDS.
READ FOR YOURSELF AND COME TO YOUR OWN CONCLUSIONS!
http://www.nychold.com/art-cct-020216.html
This year the OJR School District adopted a math program known as the "Everyday Math Project". This program was originally developed within the education department of University of Chicago, not by a mathematics department. The philosophy of this program was to combat elementary school students' boredom with repetitive math exercises and replace traditional math instruction with a "spiral" approach. Initially, as I'm sure many parents were, we were thrilled that K-6 in OJRSD had decided to adopt a structured math program. That happiness quickly changed to concern as our children frequently....
couldn't effectively add or subtract
didn't know times tables
got stressed out over homework
got stressed out over tests
are forced to use blocks to learn addition
We were continually shocked by the fact that program itself de-emphasized basic arithmetic such as stacked addition and subtraction and multiplication tables. At least for second grade, these traditional math stalwarts have been replaced in the classroom with the use of what is known as "Base-10 blocks". In short, the program teaches addition and subtraction using blocks. Worse than this, the program encourages the use of calculators.
Furthermore, the program uses a method known as spiraling. This method jumps around from topic to topic, never focusing on one area for long. If you've reviewed your child's homework, you may see that one day, the students are doing geometry, the next, measuring…the next, division (not the traditional way).
Lastly, the program does not meet federall CCSS standards which PA has adopted and the publisher of the prorgam is scrambling to get updated materials to the schools. I have spoken to the district and their positon is that these materials will be available. They will be supplemental lessons, not new books because as we understand it, the district purchased all of the materials and it would not make economic sense to re-write the books and send them to the schools, so they are supposed to be providing supplemental lessons.....we will be looking for these next year.
THe district was very receptive and open to meeting and hearing my concerns and want to encourage parents who are frustrated with the program to reach out to them and share their experiences.
If you are struggling with the program and continually tutoring your kids at night, sign the petition and we will let the district know other parents are concerned with the program.
Kevmil72@gmail.com
Links