Keep the Dollar Tree out of Moraga
252
people have signed this petition.
Add your name now!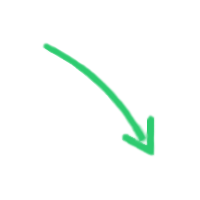 252

people

have signed.

Add your voice!
Maxine K.
signed just now
Adam B.
signed just now
Please sign this petition if you are opposed to the Dollar Tree in Moraga.
Here is a list of Dollar Tree objections the community has raised.
*Dollar Tree's Merchandise Recalls and Heath Code Violations: The Dollar Tree will be bringing in the lowest quality merchandise, much of which has been subjected to numerous recalls over the years. Many of their items have posed health-hazards to the public and to children in particular. Earlier this year, the Vermont attorney general's office fined the Dollar Tree claiming that some of their products contained lead concentrations ranging from 165 to 16,000 times the current legal limit and also contained high levels of cadmium. In addtion, Dollar Tree has had numerous labor violations and health code violations.**
*Limited Tax Dollars to Moraga: The Planning Commission estimated the Dollar Tree will contribute approximately $13, 000 per year in tax revenues. HOWEVER since they will be selling items already available at several existing Moraga stores (CVS, Hallmark, UPS store, ACE, Safeway) and at a lower price point this is tax-neutral contribution since those dollars would have been spent here anyway.
*It's NOT Actually a Bargain!: It's NOT a discount store selling overstock. Large manufacturers make smaller units for them to sell at a lower price point. You can pay MORE per unit - hardly a bargain!
*Rheem Shopping Center Property Owners (Kimco) Neglectful Mismanagement: Kimco blames the now empty mall on the bad economy and lack of Moraga shoppers. Yet, many of Kimco's former tenants are still in business in Moraga. Local small business owners claim Kimco doubled their rents well beyond fair market value during a depressed economy, forcing them to leave. Now Kimco is back peddling, desperate for tenants and going to the bottom of the barrel to find them.
The Dollar Tree is NOT a franchise owned by a local business person: Dollar Tree is a 5 BILLION dollar Corporation with over 3800 stores nation-wide. They are NOT an old fashioned "five and dime shop", they have no intention of contributing to our community unlike other local, small business owners.
*Decline in Property Values: With a 30% decline in home values over the last 4 years, Moraga cannot afford a genuinely low-end retail store. This type of retail shop gives a negative perception of a desperate, struggling community which directly affects property values by discouraging new home buyers and potential businesses of investing in our community.

*Moraga deserves better: Our town fights to maintain open space, supports slow housing growth, and donates 1.3 MILLION dollars annually to our schools so they can operate at the highest level. We deserve an accurate reflection of our community's values and a sustainable vision for the future of our retail centers.
Note: This letter was drafted and is the opinion of a group of concerned Moragans opposed to the addition of the Dollar Tree store to our town. We agree that empty store-fronts are not desirable and need to be addressed. Instead of filling the empty space with a low-end retailer, we urge the Moraga Town Council and Kimco to develop a long-term, sustainable retail plan which will truly address the needs of the town citizens and that Kimco's mis-management of the space be investigated and addressed.
*http://www.nashuatelegraph.com/business/824540-192/ex-dollar-tree-worker-sues-over-fmla- violation.html
**Google "Dollar Tree Lawsuits" for details on these numerous labor, health code violations
Sponsor
moragacitizens@yahoo.com
Links