No Dog Bites, Please
19
people have signed this petition.
Add your name now!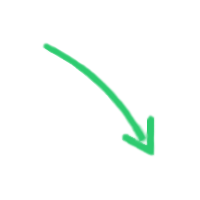 19

people

have signed.

Add your voice!
Maxine K.
signed just now
Adam B.
signed just now
This is a petition to keep a biting pit bull out of Island Park. The writer of the petition does not hate dogs, does not hate pit bulls and is not suggesting that the dog necessarily be put down. The writer of the petition thinks that pit bulls that bite are capable of killing. The signers of the petition agree, and do not want a pit bull that has already bitten two people to return to Island Park. Signers of this petition are requesting the law enforcers of Portsmouth, RI to do everything within their power to prevent a serious pit bull tragedy. For the whole story, you can read the first post in a blog I created for discussing the Island Park pit bull situation. http://nopitbullbites.blogspot.com/ Or you can read a letter the petition writer wrote to the Portsmouth Police with the details of the situation. http://docs.google.com/Viewid=dcmjk4qt_109gxzjq7fz This first letter and petition WORKED. The Police made sure the dog stayed at the Potter League until the hearing instead of returning to Island Park with no restrictions. Quotes from www.DogsBite.org "In the 3-year period of 2006 to 2008, pit bull type dogs killed 52 Americans and accounted for 59% of all fatal attacks." "Between January 1, 2006 to December 31, 2008 a pit bull killed a U.S. citizen every 21 days." A pit bull that bites should be considered a possible killer. There is a "Dog Hearing" scheduled for Wednesday, 9/23/2009. THIS HEARING IS NOT OPEN TO THE PUBLIC. The writer of this petition has been told that the outcome of the hearing will likely be that the dog owner can get the dog back with, "restrictions," i.e. fencing, chain, muzzle. By signing this petition on-line, or on paper, you are voicing your concerns to the law enforcers of Portsmouth, RI that you do not feel safe with a biting pit bull in your neighborhood. The signers of this petition do not want this dog in Island Park AT ALL. RESTRICTIONS ARE NOT ENOUGH. PORTSMOUTH RESIDENTS ONLY PLEASE. Extra signatures from non-residents will not help Portsmouth be heard.
Sponsor
My name is Susan. I'm a mother of an 8 year old child.
Links
Blog about this incident here! I started a blog for all your feedback. http://nopitbullbites.blogspot.com/ A ghastly dog bite blog. Please read. http://www.dogsbite.org/newsroom-release-dog-bite-fatality-study-042209.htm The Pit Bull Lovers guide to being a responsible pit bull owner. http://www.pitbulllovers.com/responsible-pit-bull-owners.html My letter I wrote to the police on Tuesday 9/15. http://docs.google.com/Viewid=dcmjk4qt_109gxzjq7fz