Just Say No! to Paulson Bailouts
107
signers.
Add your name now!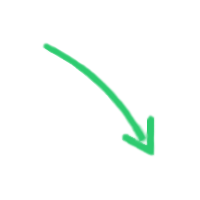 107

signers.

Almost there!

Add your voice!
Maxine K.
signed just now
Adam B.
signed just now
Congress: Reject Paulson's Bailout! We call upon Congress to reject bank bailouts. We urge every Senator and Representative to vote against the plan. We urge every Senator to filibuster any bank bailout bill. Congressmen: We mean it! If you vote for the bailout, we will vote against you, this Fall or in your next primary. To pay for Treasury Secretary Henry Paulson' plans, Uncle Sam will borrow trillions of dollars. That's trillions of dollars out of our pockets and into the pockets of Paulson's cronies. Congress should reject the Paulson plan and leave our money in our pockets. Paulson's plan will bankrupt the American taxpayer so Paulson's banker friends can avoid suffering. Paulson wants to save his banker buddies by throwing our money at them. Instead of throwing money at bankers, Congress should throw the Paulson plan--and Paulson himself--into the wastebasket of history. Americans believe in personal responsibility. If your neighbor borrows more money than he can repay, the penalty should fall on him, not on prudent working men and women like us who chose to live within their means. That goes for our neighbors, and it goes double for bankers and financiers, who are supposed to know how to invest money. Congressional regulations make sure: When you sign a mortgage, the numbers you will pay were right in front of you. The Paulson plan to buy up mortgages rewards irresponsible people at the expense of the people who believed in the American way of thrift and frugality. The Federal government should not stop banks from failing. That's selective Federal intervention to aid the incompetent. That is just plain backwards. Congress should insist: If a bank wants to turn its assets over to Uncle Sam and go out of business, it should turn over absolutely all its assets, not just its bad assets. That includes funds reserved for executive buy-outs. Congress should make sure: Foreign banks should get nothing from Uncle Sam. If foreign banks are unhappy with their investments, they should ask foreign taxpayers to pay them off. American working men and women should not pay through the nose because foreign bankers are too lazy to check out their investments and too incompetent to tell their investments cannot possibly be good. Paulson proposes that his decisions should not be subject to review by the courts. Who does he think he is, King George III against whom George Washington revolted Paulson would give himself powers that the King of England lacked. Americans would have no protections from Paulson's bad judgement, no matter how grievous their injuries. That's unconstitutional and immoral. Congress should ask itself: Should we trust Paulson's judgement The record is clear: Paulson and Fed Reserve Bank Chair Bernanke got us into our mess. Paulson was completely wrong then, and there's no reason to suspect he's gotten smarter since. Congress has trusted Paulson for far too long. It should stop doing so. Having said that, in these economically disorderly times some Americans through no fault of their own are momentarily unable to keep current on their mortgages. A program of modest loans with paybacks that could be re-scheduled, covering part of mortgage expenses for a limited time, would be far cheaper than the Paulson plan. To protect the taxpayer, such loans should not be voided by bankruptcy.
Sponsor
This petition was generated by Liberty for America, a political organization that supports social tolerance and fiscal prudence. While our founders are libertarians, our petition is written for every American. Liberty for America is not currently a political party; we are not running candidates for political office in 2008. We do urge our members to become politically active. We are asking for your state so that we can point your petitions at your state's Congressional delegation. If you choose to give us your email address, we will use it to tell you what we did with this petition.
Links
To read more about us, see http://LibertyForAmerica.Com An excellent, sometimes specialized, economic site including commentary on the bailouts is http://bonddad.blogspot.com/index.html Bonddad also has lots of first-rate links.