Stop The Censorship of Sixx:AM Art on Facebook!
125
people have signed this petition.
Add your name now!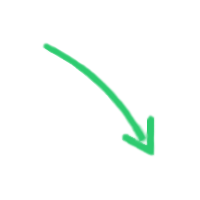 125

people

have signed.

Add your voice!
Maxine K.
signed just now
Adam B.
signed just now
Please, Read Everything Carefully Before You Sign This Petition!

The objective of this petition:

To get as many people as possible, to join together and put an end to the censoring that Nikki Sixx and Sixx:AM are being subjected to.
The goal is to get at least 1,000 signatures on this petition. After enough signatures have been received, the petition will then be sent to Facebook, Inc.

The reason for this petition:

Nikki Sixx posted on his Facebook fan page, images from the cover of their newly released single "The Lies of The Beautiful People" which is from their second album "This is Gonna Hurt" which will be available April 3rd, 2011.

This is one of the images in question:
The above photo appears courtesy of, and is the property of Nikki Sixx.

The image depicts a woman standing subtly bent forward with a whip in her hand. She appears as if she is not wearing any clothes however her privates are more than well concealed. To the eyes of most people, this would appear to be a lovely image of art beautifully photographed. However Facebook does NOT share apparently this same point of view.
And, this is not the first image that Nikki Sixx has put on his Facebook Fan Page that has been removed for "violation of Facebook policies". None of the other images that Nikki Sixx put on his Facebook page, technically do not violate Facebook policies.
According to eyeweekly.com, Nikki Sixx revealed to his Twitter followers:
"the controversial nude breasts in question were actually those of a transgendered man in transition."
Facebook removed the images and notified Mr. Nikki Sixx of the following:

From Facebook:

"Another photo that you uploaded was removed from the site because it was found to violate Facebook policies.
Facebook doesn't allow you to post photos that include:

Content that is pornographic or contains nudity, or is inappropriately sexual Attacks on an individual or a group of people Depictions of self harm, excessive violence or drug use It is very important that you observe these standards."

Facebook, however, has not managed yet to inform how this image is in any of those violations. It seems at least from this point of view there are many people who appear to disagree that this photo violates any of Facebook's policies.
You are urged join and spread the word. Give Sixx:AM a voice through YOU its FANS, because right now, Sixx:AM is rendered powerless over this censorship by Facebook.
The only chance they have, is those who will stand together in awareness stating, "STOP THE CENSORSHIP OF Sixx:AM ART". This is a cause where this is not just for Sixx:Am,
but for all Musicians, Artists, Writers, and for those who appreciate them.
Please sign this petition and encourage others, too. Because this is for Sixx:Am, but it is also for the rights of people just like ME and YOU.

Positions:
1. Nikki Sixx posts images on his Facebook
2. Facebook removes the images stating policy violated
3. Facebook does not define how the image is in violation

Sadly, Nikki Sixx isn't the only one who has been affected by Facebook's misjudgment of what true art is. There have been many other artists that have had their artwork removed from their profiles because Facebook deemed the artwork "a violation of their policies".
Here are three links to the Merriam-Webster dictionary definition of the words "Art" and "Artwork":
http://www.merriam-webster.com/dictionary/art
http://www.merriam-webster.com/dictionary/artwork
http://www.learnersdictionary.com/search/artwork

It would most likely be the opinion of most of the general public, that artwork is supposed to be something that is enjoyed, appreciated and shared with the world; not censored and removed like it's something that is taboo or second-rate.

Thank you in advance to those of you who have decided to help this cause by signing this petition. And thank you for your support.


***IMPORTANT! PLEASE READ! ---> After you have signed the petition and submitted it, you will be taken to a page asking for a donation to the iPetitions website.
The donation is not required. It is only on a voluntary basis if you choose to donate. The money from the donation goes to cover the costs of running the iPetitions website without having to charge the site user(s).
The donation will not go toward anything dealing with Nikki Sixx, Sixx:AM, or anyone affiliated with the aforementioned person or persons, or the creator of this petition. The donation will go to the iPetitions website only. As it's stated on the page you will see once you've signed, "This is not a donation to the person or organization whose petition you just signed."


Thank you again for your support.

Sponsor
Joy McPherson Underwood
Links