No Cell Tower or Microwave Antenna at 1100 Balboa
104
people have signed this petition.
Add your name now!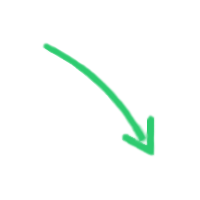 104

people

have signed.

Add your voice!
Maxine K.
signed just now
Adam B.
signed just now
The Laguna Beach Planning Commission has given notice of a public hearing regarding the installation of a microwave antenna at 1100 Balboa, adjacent to the fire road and soccer field.
Please sign this petition demanding that no antenna or cell tower be installed at 1100 Balboa.
Why?
1. The proposed antenna would be the third on the property (the others presently installed belong to Sprint and ATT), subjecting residents within 1300 feet and children playing at the nearby soccer field and park to high levels of RF radiation.
2. The installation of the proposed antenna in a residential/commercial property sets a dangerous precedent in our city. We need to pass an ordinance requiring microwave antennae/cell towers to be set back from homes, schools, and parks by at least 1500, not allowing owners of homes and businesses in residential neighborhoods to install antennae on their properties.
3. The placement of the proposed antenna/tower would result in a decline in property values in the Arch Beach Heights area of up to 20%, as argued by the Appraisal Institute. Lower home values lead to lower property taxes and less revenue for the City of Laguna Beach.
4. The proposed tower poses significant fire and safety hazards, due to its location in an area prone to windstorms and fire (wildfires have begun from improperly maintained and/or serviced microwave antennae, and the lead acid battery back up systems become highly unstable and subject to explosion when not maintained at a constant level of 77°).
5. Laguna Beach's Zoning Compliance states that "Transmitting telecommunication facilities are most appropriately located in commercial and industrial zones and are strongly discouraged in residential zones or adjacent to schools." Though 1100 Balboa is a commercial zone, it is also a residential zone and adjacent to many residential properties.
6. Cell phone service is adequate in Laguna Beach. There are already Sprint and ATT antennae on the property. "Gaps" in cell service in the area are questionable and have yet to be demonstrated. Also, many telecommunications providers have an option to offer (at no charge, or for a nominal rental fee) to clients unsatisfied with cell phone service their Network Extender, a mini cell antenna for the home that provides full wireless coverage for up to 5,000 square feet.
7. The City of Laguna Beach has the legal authority to deny the owner of 1100 Balboa's application for a permit for this facility. The 2008 decision by the Ninth Circuit Court of Appeals affirms the discretion of cities and counties in California to regulate the location and appearance of wireless installations (Sprint Telephony PCS v. County of San Diego).
8. Laguna Beach's residents' basic right to self-governance and the protection of our property and environment is in jeopardy. Our democratic rights should be held higher than the goal of any single industry or commercial property owner.
Links