No Water Base Fees For White Salmon ADUs
51
signers.
Add your name now!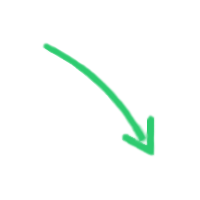 51

signers.

Almost there!

Add your voice!
Maxine K.
signed just now
Adam B.
signed just now
WS City Council will meet the public on Aug 19th at 6pm to discuss this.
Please attend the meeting and voice your support for changing the city policy. The meeting is at 6pm, Wednesday the 16th of August, on the second floor of the fire station in White Salmon (a block off of Jewitt near Everybodys and North Shore Cafe).
Background:
The town of White Salmon is about to begin the enforcement of the charging of additional water fees for properties with an ADU. Not including water usage, these fees will amount to an additional $1,122 per year for those who own an ADU in town
As defined by the town: An ADU is a habitable living unit added to, created within, or detached from the principal single-family dwelling, that provides basic requirements for living such as sleeping, eating, cooking and sanitation.

These fees will be charged to land owners even if the ADU is empty, and failure to pay the fees will result is severe penalties. For more information, see the back of your July water bill, or contact the White Salmon town hall.
Action:
INCLUDE YOUR NAME AND ADDRESS in the Comment field when you sign this petition.
PETITION:
White Salmon should remove the requirement to pay additional monthly base water fees for ADUs.

Dear Mr. Mayor and City Council Members,
We, the undersigned, believe that requiring ADUs to pay city water base fees is not in the town's best interest. The fees will lead to less low-income housing, a tighter supply of short-term housing, and it will adversely affect the value of real estate.
We strongly believe that ADUs are an important source of housing for people with limited income. Adding fees to the cost of owning an ADU will require landlords to pass on those fees to their renters, and thus in many cases leading to the raising the rents by more than 15% to cover the fees.
For those who wish to provide seasonal rentals for the service industry or for tourists, the additional water fees will require raising the rents by more than $200 per month to cover annual costs and thereby pricing out many who would otherwise rent in White Salmon. Among other effects, these rent increases will certainly have a measurable adverse effect on local businesses.
For those who wish to have an in-law unit, or simply a place for friends and family to occasionally stay, the additional annual cost will greatly discourage such housing. It will also adversely effect the value of the property because the cost of ownership of land with an ADU will increase by more than $13,000 per decade.
By definition, ADUs are limited in size and do not have separate water meters, and because they are not a separate real estate entity, they cannot fairly be compared to duplexes.
The town already charges for water usage. Arguing that the town should charge additional water fees for an ADU is by extension also suggesting that it would be equally reasonable to charge each home water fees based upon the number of people living in that home. Under such a policy, a family of four might then be charged the equivalent of that for a home with two occupants and an ADU. We do not advocate fees based upon the number of people living in a home, but such a policy would at least make the additional ADU fees fair.
We believe that penalizing the ADU is effectively a statement by the town officials that ADUs are unwelcome. Such a stance, in our opinion, is short-sighted. The town needs affordable housing. These fees are bad for renters and bad for property owners.
We urge you to reconsider your plans. Thank you.
Signed