No Tolls on 540
1550
people have signed this petition.
Add your name now!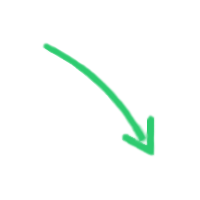 1550

people

have signed.

Add your voice!
Maxine K.
signed just now
Adam B.
signed just now
According to a source at the NCDOT, there is currently no funding for any section of I-540 construction right now. In recent years, the amount of money the NCDOT has been able to spend on roads has been reduced significantly. The same source questions where is the money from the highway trust fund going. The NCDOT itself needs better internal checks and balances so money is not wasted. Millions of dollars have been wasted fixing I-40 improvements from 147 to 15/501 between Durham and Chapel Hill. So, what does this mean for us This means the NCTA (NC Turnpike Authority) says \"Toll road or NO road\" for construction to move forward. This seems like a scare tactic, a way to force the public into accepting a tolling authority in NC and toll roads in the Triangle area. One of the NCTA\'s key restrictions is \"No tolls on existing roads\". The NC Legislature (who is responsible for appointing some of the NCTA Board of Directors) ammended Senate Bill 1381 in favor of the NCTA to allow tolling (if tolls go forward) on an ALREADY EXISTING ROAD! This would be the stretch of 540 that will be opening as FREE road from 40 to 55 (RTP) sometime in the next few months. According to the NCDOT, 540 signs are all in place at the new interchanges, currently covered in black plastic. It is possible that all these signs could be removed if the NCTA has their way and the road would no longer be called 540. This means 540 would no longer be a complete loop (when finished) around Wake County, but a road known by many different names, some free sections, some tolled sections. If the NCTA gets their way and the road is not named 540, you can bet tolls are coming and that road won\'t remain toll free for long (year 2011 according to the NCTA). Let\'s tell the NC Legislature and NCTA that you do not want tolls on 540. 540 should be a complete loop under one name around Wake County and everyone in all parts of the county should benefit from having no tolls on this loop.
Indictments are beginning to appear in former Gov. Easley's campaign. It makes us wonder what other garbage may have happened behind the scenes to get the General Assembly to approve tolling a portion of 540. His very own "21st Century Transportation Committee" supported tolls, I wonder why? He also had Lindo Tippet (at the time was Transportation Secretary of NC) also appointed as the head of the Board for the NC Turnpike Authority. It seems like a great conflict of interest for those to be the same person. All the while Tippet is funneling funds to his hometown district over other districts with needs. How about that I-85 bridge over the Yadkin River?
Sponsor
http://www.notollson540.org is the main site linking you this petition and where you can get more information and contact No Tolls on 540 if you would like to be a volunteer.
Links