No nobel prize for Dictator Gayoom!
135
people have signed this petition.
Add your name now!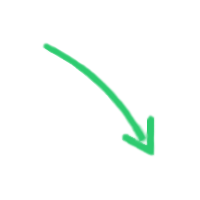 135

people

have signed.

Add your voice!
Maxine K.
signed just now
Adam B.
signed just now
NO NOBEL PEACE PRIZE FOR DICTATOR GAYOOM We, the undersigned, believe that the Dictator Maumoon Abdul Gayyoom of the Maldives should under no circumstances be awarded the Nobel Prize for Peace for his work relating to the promotion of environmental protection as a basic human right due to the fact that Gayoom is someone who PREACHES GLOBALLY, DESTROYS LOCALLY. Furthermore, his human rights record is nothing short of abysmal. Following are just a minuscule sample of the environmental and humanitarian atrocities he has committed. 1. When Gayoom took power, the Maldives was a country dominated by bicycles. Few cars and motorcycles existed in Male\', the capital. Now under him, Male\' has become one of the most congested and polluted islands with over 55808 registered vehicles on an area of 2 sq.km;with Gayoom himself owning more than 30 cars. Therefore his carbon-footprint is horrendous. 2. Gayoom developed Hulhumale, an artificially created island,supposedly to \'relieve congestion within the capital\" while several natural large islands exist in the country. However, no environmental impact assessment was ever undertaken to assess the impact on the local fauna and flora. Moreover, the apartments in Hulhumale are rented out at exorbitant prices, which only the very wealthy could afford. 3. The Gayoom regime has recently leased out for industrial development one of the few places in the world where whale sharks congregate to mate. Whale shark is listed as \"vulnerable\" by the IUCN(International Union for Conservation of Nature and Natural Resources.Additionally, ten artificial islands are to be created by reclaiming natural lagoons for the development as tourist resorts. One of these, Laamu Gaadhoo is one of the most important nesting areas for marine turtles, an endangered species. 4. Gayoom\'s human rights\' record is appalling. The Maldives has been a dictatorship under Gayoom, and it was only in 2005 under immense international and local pressure that political parties were allowed to register. Human Right\'s Organisations such as the Amnesty International, International Pen and Asian Centre for Human Rights have severely criticised the Gayoom\'s regime on several occasion for the abuse of human rights including the torture of prisoners. These are just the tip of the iceberg. While whining to the international community about his environmental credentials, Gayoom,who called Saddam Hussain his close friend (see Gayoom\'s autobiography), sleeps in a 70 million dollar fully air conditioned palace and drives around in his expensive cars and boats while mercilessly destroying the fragile eco-system of the Maldives in the name of development. Far from being the environmental protectionist he claims to be,Dictator Gayoom is nothing short of an environmental terrorist. It would be a travesty to Alfred Nobel and all those former distinguished winners if Dictator Gayoom is awarded the Nobel Prize for Peace. LINKS Blue Peace - http://www.bluepeacemaldives.org/blog BBC - http://news.bbc.co.uk/1/hi/world/south_asia/3134284.stm Country Reports on HR Practices - http://www.state.gov/g/drl/rls/hrrpt/2007/100617.htm
Sponsor
YOU DON\'T HAVE TO PAY TO SIGN!!!!!! Concerned citizens of the World.
Links
Awareness Group - http://www.facebook.com/group.phpgid=24733497218 Blue Peace - http://www.bluepeacemaldives.org/blog BBC - http://news.bbc.co.uk/1/hi/world/south_asia/3134284.stm Country Reports on HR Practices - http://www.state.gov/g/drl/rls/hrrpt/2007/100617.htm