反對「新界東北新發展區」 不要「被融合」 踢走發展主義; 還地於農 城鄉共生 永續香港
1855
people have signed this petition.
Add your name now!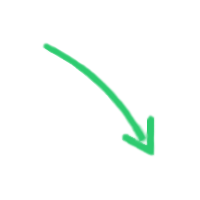 1855

people

have signed.

Add your voice!
Maxine K.
signed just now
Adam B.
signed just now
(please scroll down for English. )
政府以「區域融合」及「人口增長」為由,推出「新界東北新發展區」,並正進行最後一次公眾諮詢,諮詢期至今年
8
月
31
日。若規劃落實,新界東北
(
粉嶺北、古洞北、坪輋/打鼓嶺)現有的農地和非原居民村落,將被拆毀
夷
平。政府回購土地後,將批出近八成土地予發展商興建地產項目,無助紓解居住問題,更加劇社會貧富懸殊。
我們是一群關注香港自主、永續發展及城鄉共生的市民,現聯署聲明,反對「新界東北新發展區」計劃,
並促請港府摒棄老舊城規思維,研究永續城鄉規劃,制定本土農業政策
。理據如下:
政府一直以香港「地少人多」等發展主義迷思推銷發展計劃,卻從未提供整全的人口政策、住宅單位供求、可供發展用地儲備等重要的統計數字,令民間無從掌握實況,以作判斷和討論。事實上,本港人口增長放緩,而房屋供應問題,主要源於市場供求錯配,而非單純供應不足。
現時根本還有大量私宅單位空置,房屋只淪為投資工具
。
因此,是否真的需要重複香港過去的發展模式?是否值得犧牲大量農田來興建龐大新市鎮?
2.

     
反對黑箱作業、偏重地產的「區域融合」
我們並不反對融合,但
如何融合,其決策則必須經公眾諮詢,並以香港本土整體利益為依歸。現時規劃問題有二,
(1)
決策過程為港府與大陸政府獨行獨斷,港人毫不知情便「被簽約」;
(2)
內容偏重於大興土木的發展主義地產建設,興建一般市民難以負擔的私人住宅
,加劇貧富懸殊;
並發展成本高昂的交通基建,為打造所謂的「一小時生活圈」,為急速融合
而
輕視公眾及環境的整體利益。
3.

     
保護香港本土農業,實踐城鄉永續發展
新界東北為本港的農業重地,亦是數十條非原居民村落的家園。近十年大陸毒菜事件、菜價高漲問題,已令港人意識到本土農業的重要性;農田亦可將廚餘轉化為肥料,為城市減廢;寮屋村民紮根於土地的生活方式,也為我們呈現及提供另一種生活的選擇空間。
新界農田,是全香港人的重要資源,是城鄉永續發展的未來
。
我們深信,制定本土農業政策,研究城鄉規劃,方能促進城鄉永續發展
──
更適切於新界東北及全港市民福祉的發展方式
。

聯署團體(排名不分先後):
綠領行動
香港批判地理學會
長春社
綠色和平
環保觸覺
大澳環境及發展關注協會
中大農業發展組
香港專上學生聯會

龍耳
《W.原璞》
「食德好」食物回收計劃
香港自治運動
勞資關係協進會
SAY NO to the "North East New Territories Development Plan"
· Objection to Integration and Property-oriented Development
· Farmland to the Farmers · Urban-Rural Co-existence for a Sustainable Hong Kong
JOINT PETITION LETTER
The government intends to implement the "North East New Territories New Development Areas" on the premise of "regional integration" and "population growth", and is conducting the last stage of public consultation until 31 August 2012. If the plan is implemented, lots of farmland and non-indigenous villages in North East New Territories (including Fanling North, Kwu Tung North and Ping Che / Ta Kwu Ling) will be destroyed. Nearly 80% of the land to be resumed by the government will be sold to developers for private property developments, which will widen the wealth gap rather than solve housing problems in Hong Kong.
We, a group of Hong Kong citizens concerned about autonomic and sustainable development, hereby sign in objection to this development plan. We urge the government to discard obsolete town planning approach, and replace it by sustainable planning for the co-existence between rural and urban areas and local agriculture policy. The reasons are as follows:
1. Grounds for more new towns questionable
The government promotes this plan by purporting that Hong Kong has "a large population with limited land", yet it has never announced a comprehensive population policy or statistics on land and housing supply and demand. So the public could not carry out meaningful discussion or make informed judgement. In fact, local population growth has already slowed down, and our housing problem is one of supply and demand mismatch rather than simply a lack of supply. While many private property units are left vacant and become merely an investment tool, should we continue to adhere to this obsolete development approach? Is it justifiable to sacrifice so much farmland for another new town?
2. Regional integration not to be done by backroom deals or for real estate
We do not object to integration, as long as policies are based on the consensus and interests of local Hong Kong people. Now our planning process is defective in that: (1) decisions are made by the Hong Kong and Mainland governments behind closed doors without consulting Hong Kong people; (2) it is dominated by unaffordable property developments destined to widen the wealth gap, and by costly infrastructure aimed to accelerate integration regardless of public interests and environmental costs.
3. Support local agriculture for a sustainable urban and rural co-existence
North East New Territories consist of important agricultural zones in Hong Kong and are home to dozens of non-indigenous villages. As the price and safety of food supply from the Mainland became a concern over the past decade, Hong Kong people gradually realise the importance of local agriculture. By having local farming, food waste can be turned into compost and consumed in farms, thus reducing solid waste for the city. The farmers' squatter dwellings should also be respected as an alternative way of life that is closely related to the land. These agricultural zones are valuable resources that make a sustainable future possible.
We believe that a policy in favour of local agriculture and a sustainable planning for urban and rural co-existence are more desirable and beneficial for North East New Territories and Hong Kong as a whole.
17 July 2012
Sponsored by:
Alliance of Fanling North Farming Villages and Residents
Co-signing organisations: 
Greeners Action
Produce Green Foundation
Hong Kong Critical Geography Group
The Conservancy Association
GreenPeace
Green Sense
CUHK Agricultural Development Group (CUAGRO)
Association for Tai O Environment and Development
The Hong Kong Federation of Students 
SILENCE 
Ella's Workshop
CTU Food Recycling Scheme
Hong Kong Autonomy Movement (HKAM)
Industrial Relations Institue
Links