Modern-Day Slavery: Do Not Reinstate the Military Draft!
488
signers.
Add your name now!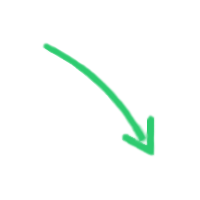 488

signers.

Almost there!

Add your voice!
Maxine K.
signed just now
Adam B.
signed just now
To quote a very famous song: \"War, What is it good for\" The lyrics finish, \"absolutely nothing.\" Some may believe that, while others may not. Regardless of a person\'s belief on the ethics of war, or their associations with a specific political party or candidate, we can all agree on one thing: We do not want the youth of our nation dying for anything less than the preservation of our nation\'s freedom. The current war in Iraq and Afghanistan is not in defense of American freedom. It is in defense of freedom in the Middle East, which is fine, except that it is not our job to preserve that peace. That is the job of the United Nations. Our job, is to preserve the peace in our country, and by reinstating the draft, this country will be far from at peace. Young American men and women should not be forced into war. Slavery was abolished a long time ago. We, the citizens of these United States, were given a government \"by the people, for the people.\" In essence, by sending young Americans off to fight against their will, is not preserving our freedom, but rather denying our Constitutional and God-given right to be free. To quote the foundation of this great nation, we present to you a passage from the Declaration of Independence: \"We hold these truths to be self-evident, that all men are created equal...with certain unalienable Rights, that among these are Life, Liberty and the pursuit of Happiness...That whenever any Form of Government becomes destructive of these ends, it is the Right of the People to alter or to abolish it, and to institute new Government...in such form, as to them shall seem most likely to effect their Safety and Happiness\" The Declaration of Independence is everything that the United States stands for. If this doctrine can just be ignored, what does it mean What does our country stand for Do not reinstate the draft. It violates our rights as American citizens, and as human beings. This petition, signed by mothers and fathers, sons and daughters, and other Americans who work to keep this nation free, will be sent to the House Armed Services Committee, among other political groups and leaders. This petition will be sent on December 25, 2004.
Sponsor
This petition has been sponsored by a high school student with hopes and dreams that, in the event of a draft, would be destroyed.
Links
Write To Your Congressman/President!: http://www.congress.org/congressorg/home/ The House Armed Services Committee: http://www.house.gov/hasc/ The United States Senate Committee on Armed Services: http://armed-services.senate.gov