"NO BODY BASHING" Says Skineez™ Skincarewear™
82
signers.
Add your name now!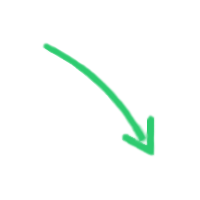 82

signers.

Almost there!

Add your voice!
Maxine K.
signed just now
Adam B.
signed just now
Skineez calls for boycott of repeated celebrity body bashers Star Magazine, National Enquirer, National Examiner, Dlisted.com and TheSuperficial.com
Skineez invites all to sign "No Body Bashing" petition
In our Hollywood obsessed society, consumers are constantly bombarded with images of flawless, airbrushed celebrities. Women and men spend countless dollars and hours trying to appear like the unattainable images displayed on billboards, magazines and movie screens. Tabloids place celebrities onto pedestals, only to knock them off. We all have trouble spots, but by maliciously attacking celebrities, tabloids have created an irresponsible, unhealthy and even dangerous body-bashing craze.
"Worst Beach Body!" "Worst Bikini Body!" "Tanorexics!" " Body Bloopers!" "Scary Skinny!" "Guess Whose Cellulite?" "Stars Without Makeup!" Gossip media has attacked, berated and ridiculed celebrities such as Jessica Simpson, Tyra Banks, Gemma Ward, Kim Kardashian, Jennifer Love Hewitt, Hilary Duff, Jewel and countless others for their healthy feminine figures. According to Healthy Place- America's Mental Health Channel "research indicates that exposure to images of thin, young, air-brushed female bodies is linked to depression, loss of self-esteem and the development of unhealthy eating habits in women and girls."
After music star, Jewel, was described as 'The chubby Renee Zellwegger' she revealed to Shape Magazine, "My feelings were so hurt by that story, I ended up bingeing on an entire cake...I had seen so many performers develop eating disorders or try to control their weight with drugs, and I decided I would do no harm to my body… I had to remind myself that standards of beauty are very fickle. One minute J. Lo's body is considered beautiful, and the next everyone wants to look like Kate Moss. I'm all for people wanting to feel more confident, but altering your body to fit a current trend is serious stuff."
Even slender celebrities have been bashed by the
National Enquirer, Star Magazine, National Examiner, Dlisted.com
and
TheSuperficial.com
for their barely there cellulite or for being too thin. Cindy Crawford, Kate Hudson, Tara Reid, Nicolette Sheridan, Christina Aguilera, Helen Hunt, Maria Sharapova, Uma Thurman, Pamela Anderson, Paris Hilton, Mischa Barton, Britney Spears, Sandra Bullock, Lady Gaga and Reese Witherspoon have all been subject to gossip tabloids' taunts and tormenting. No one in Hollywood is off limits. Russell Crowe, Steven Tyler, Val Kilmer, Vince Vaughn, Alec Baldwin, Gerard Butler, Matt Damon, Arnold Schwarzenegger and Ryan Seacrest have all been subjected to Celebrity Body Bashing.
Women and men must stand up to say, "No Body Bashing!" Skineez Skincarewear urges all to fight back against celebrity body bashing and to instead, embrace healthy images of the human form. In addition, Skineez Skincarewear encourages everyone to wholly reject intolerance or bias that is based on the public shaming of celebrities by signing this petition to end body bashing.
We, the undersigned, declare with our signature, refusal to participate in any form of body bashing. Skineez Skincarewear urges all to boycott perpetrators of celebrity body bashing and to call upon the publishers of
National Enquirer, National Examiner, Star Magazine
and celebrity bashing blogs such as
Dlisted.com
and
TheSuperficial.com
to cease the despicable tactics of predatory paparazzi in search of celebrity bodies to bash.
Sponsor
Skineez Skincarewear tcalligar@legendsandheroes.com
Links